Nominations for the 2017 OVA-ies TV Animation Awards
By: Dylan Hysen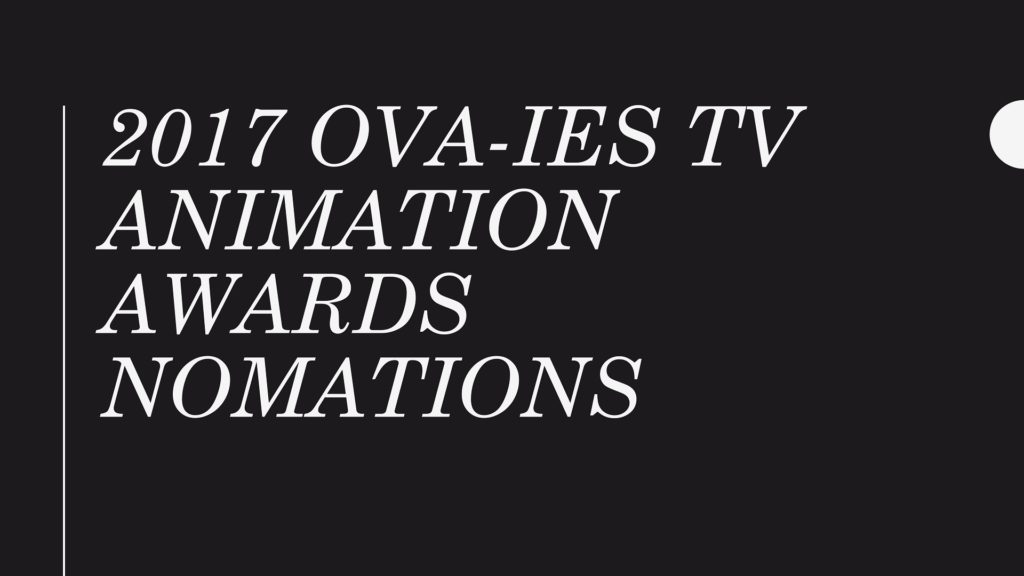 Here are the nominees for the 2017 OVA-ies Awards, celebrating the best in television animation from the year. Vote for your favorites in 5 categories. Winners are chosen 50% by an open vote, 50% from internal "expert" committees. Nominees were chosen internally by our patrons, co-hosts, hosts, and writers, and you can see the nominations below! Winners will be revealed in a podcast towards the end of December.
BoJack Horseman, Rick and Morty, Steven Universe, Star vs. the Forces of Evil, and Voltron: Legendary Defender lead with 4 nominations each.
Voting closes at noon on Friday December 22nd. Google sign-in is required for voting. Voting is anonymous, the sign-in is just required to restrict voting to 1 per person.
Best Animated Show of 2017
BoJack Horseman
Mysticons
Rick and Morty
Star vs. the Forces of Evil
Steven Universe
Voltron: Legendary Defender
Best Animated Episode of 2017
"All Hail Necrafa", Mysticons
"The Legend Begins", Voltron: Legendary Defender
"The Ricklantis Mixup"/"Tales from the Citadel", Rick and Morty
"The Trial", Steven Universe
"Time's Arrow", BoJack Horseman
"XCIII", Samurai Jack
Best Animated Main Character of 2017
BoJack Horseman, BoJack Horseman
Emerald Goldenbraid, Mysticons
Marinette Dupain-Cheng, Miraculous Ladybug
Morty Smith, Rick and Morty
Star Butterfly, Star vs. the Forces of Evil
Weiss Schnee, RWBY
Best Animated Supporting Character of 2017
Diana Cavendish, Little Witch Academia
Hollyhock Manheim-Mannheim-Guerrero-Robinson-Zilberschlag-Hsung-Fonzarelli-McQuack, BoJack Horseman
Lars Barriga, Steven Universe
Moon Butterfly, Star vs. the Forces of Evil
Prince Lotor, Voltron: Legendary Defender
Summer Smith, Rick and Morty
Best Visuals for an Animated Show of 2017
Little Witch Academia
Miraculous Ladybug
Samurai Jack
Star vs. the Forces of Evil
Steven Universe
Voltron: Legendary Defender
Check out the nominations announcement:
Podcast: Play in new window | Download
Subscribe: Google Podcasts | Spotify | TuneIn | RSS