Last Week in Animation: November 6th
By: Alex Bonilla
Welcome to Overly Animated's Last Week in Animation! This is a recurring series where we aggregate the news items most relevant to fans of the shows we cover regularly, as well as interesting tidbits on other animated television and film projects.
Steven Universe Finally Rises From The Hiatus
Steven Universe fans have endured the longest hiatus to date in the show's airing history, but it's close to finally ending, as Cartoon Network is announcing new episodes that will be available exclusively on their app some time on Friday, November 10. While this has become commonplace for other shows on the network, such as Adventure Time, releasing app-exclusive episodes for Steven Universe only invokes chaos that set off in early January when Cartoon Network botched the app release of the "Out of This World" bomb. However, this time around the network has organized its promotion of the early release better. According to Polygon, six episodes will drop at once on the app, and they will not air on television until December.
The Hive Roars
https://twitter.com/Disney/status/925853092255551488
Disney's CG reboot of The Lion King has wrapped up its cast, with the announcement of global pop icon Beyonce voicing Nala, while Oscar nominee Chiwetel Ejiofor will be the voice of the classic villain Scar. The Lion King, which already had on board Donald Glover as Simba, in addition to James Earl Jones reprising his Mufasa role and John Oliver, Seth Rogen, Eric Andre and Keegan-Michael Key in other positions, is scheduled to premiere in theaters on July 19, 2019. [Animation Magazine]
Other News and Notes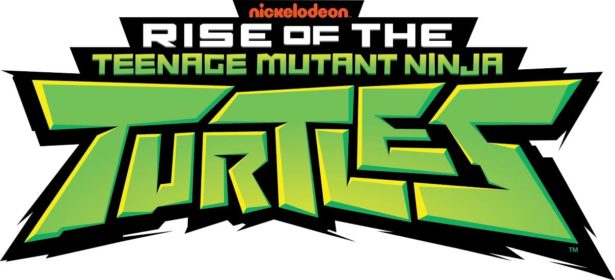 Nickelodeon announced the cast lineup of its latest project starring the famous quartet of reptilian New Yorkers, with Rise of the Teenage Mutant Ninja Turtles expected to air its first 26 episodes some time in fall of 2018. The show's voice cast will be headlined by Ben Schwartz (Parks and Recreation, DuckTales!), Kat Graham (Vampire Diaries) and voice acting veteran Eric Bauza. Bauza is already in the middle of working on various characters in the currently airing Teenage Mutant Ninja Turtles, which is entering its fifth season on Nickelodeon. The series currently on television is CG-animated, but Rise is expected to use 2D animation. [Entertainment Weekly]
The joint Netflix/DreamWorks venture Trollhunters, showrun by Guillermo del Toro, had its second season trailer drop last week, although avid fans of the show note that the trailer reveals a major spoiler, so beware. The 13-episode season will drop on Netflix on December 15. Anton Yelchin, who died since the first season, will provide the voice of the show's lead for this season, but it's unknown if the show will continue past this or if a voice change will be necessitated. [Nerdist]
Rashida Jones and Nick Offerman, other Parks and Recreation alumni, have signed on to voice the lead roles on an animated adaptation of Jack London's White Fang, which will be done by French animation company Superprod and directed by Alexandre Espigares, who won the 2013 Academy Award for Best Animated Short Film for his work on Mr. Hublot. A release date has not yet been fixed for the White Fang project. [Deadline Hollywood]
Another movie announcing its voice cast is Red Shoes and the 7 Dwarfs, the Korean-animated film being sold as a modern-day parody of the classic Snow White story. Patrick Warburton (Venture Bros., The Emperor's New Groove, Bee Movie), Jim Rash (Community, Mike Tyson Mysteries) and Gina Gershon have been added to the cast. Some may remember this movie being mentioned in a previous edition of Last Week in Animation for its star Chloe Grace-Moretz having to speak out against an advertising campaign for the project that could be interpreted as body-shaming. [Animation Magazine]
And finally, in this edition of Weird Animation of the Week, Sony Animation provided their own recut of a Cloudy With a Chance of Meatballs trailer as a horror flick, just in time for the Halloween festivities.