Animators Unite to Send a Message to Their Industry
By: Alex Bonilla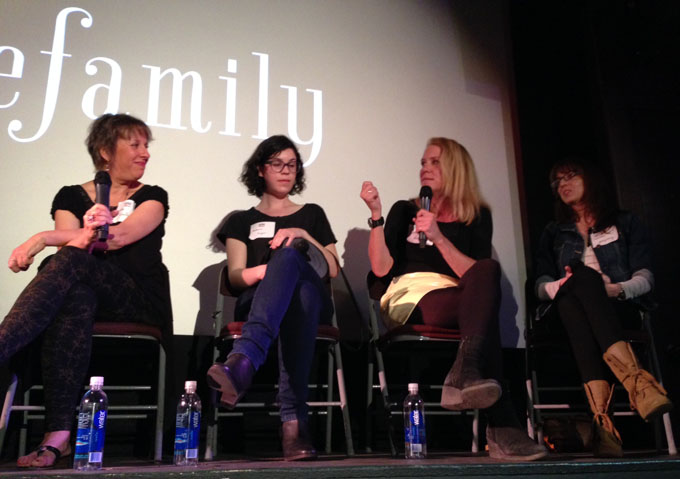 On Wednesday, following sexual harassment allegations against Hollywood mogul Harvey Weinstein, Cartoon Brew reported that Nickelodeon had suspended animation veteran Chris Savino, showrunner of Nickelodeon's The Loud House, after a double-digit number of female employees accused Savino of sexual harassment and making unwanted sexual advances from a position of power. In the aftermath of the report, Anne Walker Farrell, former Cartoon Network employee and current director on BoJack Horseman, came out to say she had experienced harassment from Savino 15 years ago. A different artist anonymously shared a story that Savino sent her lewd text messages; when she stood her ground, Savino proceeded to drop her project.
That experience, sadly, is not unique in the industry, as many female and non-binary members of the industry have shared feelings of intimidation or fear that speaking up would result in blacklisting. With that in mind, a group began formulating a response to the climate of the animation industry, and it was released to the public via BuzzFeed News today. The letter went to executives at Nickelodeon, Disney, Cartoon Network, DreamWorks Animation, Sony Pictures Animation, Warner Bros. and Titmouse among others. This letter, which can be read in full on BuzzFeed, denounced the history of sexism and harassment in their industry and expressed the various ways it manifests itself, from jokes about women's body parts to experiences such as being cornered and pressured into sexual relationships. Furthermore, they highlighted the disappointing nature of the industry in which animators who are known to have this dark history find jobs at other studios without much pushback. The letter makes a specific petition to the Animation Guild, the major union in the American industry, to create an Anti-Harassment and Discrimination Committee and to change its consitution's language so that those found guilty of harassment can be punished more efficiently. Furthermore, the letter urges the major studios to make sexual harassment policies more effective and to take reports more seriously than they have in the past. The letter ends on a general note, asking their male colleagues to support their cause and to not make excuses for such behavior, and explaining that the industry has allowed this abuse to go on for far too long.
The list of the 217 signees of the letter is very impressive, and on the surface would give you the impression that females animators are well-represented in the industry. But of course, you have to take into account that, as the letter itself highlights, only 23% of the union identifies as female.
Signees include:
Anne Walker Farrell (previously mentioned in the article) and Alejandra Quintas, storyboard artist on BoJack Horseman
Lisa Hanawalt, lead production designer on BoJack Horseman
Jessica Gao, writer on Season 3 of Rick and Morty
Rebecca Sugar, creator of Steven Universe

Hilary Florido and Madeline Queripel, storyboard artists on Steven Universe

Julia Pott, creator of upcoming Cartoon Network show Summer Camp Island and former writer on Adventure Time
Elizabeth Ito, creator of Welcome To My Life short and director on Adventure Time
Lauren Faust, original showrunner of My Little Pony: Friendship Is Magic
Shadi Petosky, co-creator of Amazon Original Series Danger and Eggs
Haley Mancini, writer on the new The Powerpuff Girls
Amelia Lorenz, Evon Freeman, Kristen Gish, Sabrina Cotugno and Sarah Oleksyk, storyboard artists on Star Vs. The Forces of Evil
Julia Srednicki, character designer on OK K.O.! Let's Be Heroes!
Kaitrin Snodgrass, digital production assistant on Ben 10 (2017) and host of Overly Animated's Industry Corner podcast
Suffice it to say, Overly Animated fully supports these and every female and non-binary animator's endeavor to make their workplace a more accepting environment.