Last Week in Animation: October 23rd
By: Alex Bonilla
Welcome to Overly Animated's Last Week in Animation! This is a recurring series where we aggregate the news items most relevant to fans of the shows we cover regularly, as well as interesting tidbits on other animated television and film projects.
As we continue our approach to Starvember, Disney XD has released another promo for the upcoming episodes of Star Vs. The Forces of Evil, this time focusing more clearly on Star's relationship with Eclipsa, who appears to be on track with the increase of her presence in the show's story since the beginning of Season 3. The first new episodes of Star will premiere on November 6.
After several reports of sexual harassment and public outrage, Nickelodeon has fired Chris Savino and terminated his involvement with The Loud House, the show he created for the network after being in the animation industry since the late 1990s. Nickelodeon plans to continue forward with The Loud House as the show approaches its third season. For more information on how animation studio employees are responding to this, check out our article discussing their petition. [Variety]
Other News and Notes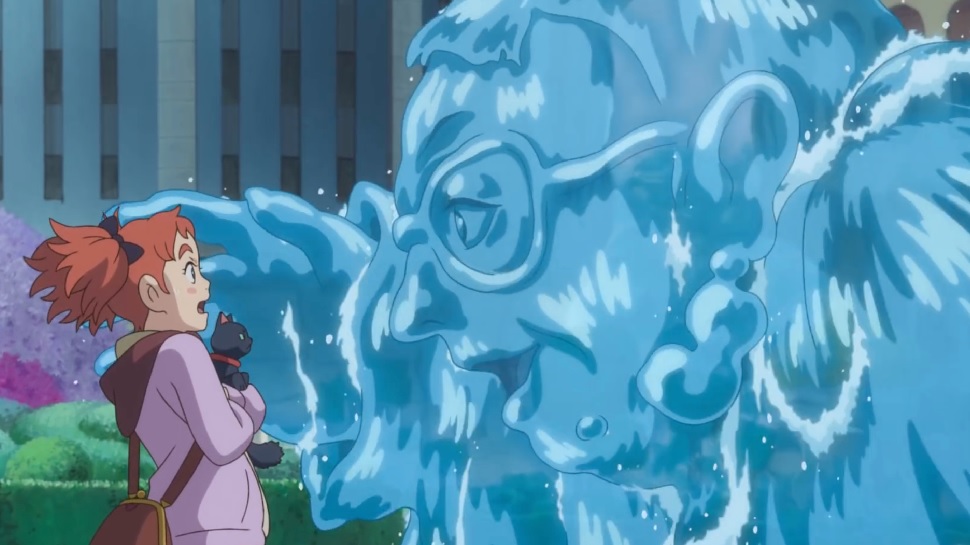 Mary and the Witch's Flower, the anticipated debut film by Studio Ponoc, composed of several Studio Ghibli alumni, is slated to have a nationwide theatrical release in the U.S. on January 19, following a limited premiere event on January 18. It is unclear whether the nationwide release will offer options between the subtitled version or the dub, which involves Kate Winslet and Jim Broadbent. [Animation World Network]
Big Hero 6 The Series, after being promoted via several teasers over the past couple of months, finally has a set premiere date: Monday, November 20. At 8 PM ET, Disney XD and Disney will simulcast "Baymax Returns", a one-hour TV movie set during the timejump near the end of the original 2014 film. Disney also says that following "Baymax Returns", the first two episodes of Big Hero 6 The Series will be available for streaming online, although they won't begin televised airings until 2018. [TVLine]
During Netflix's quarterly earnings report, it was announced the company would begin spending $8 billion a year, which is substantially more than the $6 billion predicted by the company at the beginning of 2017. Interestingly, chief content officer Ted Sarandos cited Netflix's expectation to release 30 new anime series in 2018 as one of the results of increased spending, seemingly indicating more original content in that category. [Alphr]
Hasbro has announced that it will release My Little Pony: Equestria Girls in the form of a television series by way of YouTube, with the first episode expected to be uploaded on November 17, followed by weekly releases every Friday. Equestria Girls is a spinoff concept that's been around for several years in the Hasbro lineup where My Little Pony characters are reimagined as humanoid characters attending a high school. This particular series has 45 episodes expected to air. [Animation Magazine]
Unikitty!, an animated show starring the character of the same name from The Lego Movie, is getting a surprise sneak peek on Cartoon Network on Friday, October 27 at 6:15 PM, and is expected to be Halloween-themed in line with the rest of the afternoon block. Unikitty!, which will have Tara Strong voice the main character (Alison Brie voiced Unikitty in the character's film appearance), has Aaron Horvath (Teen Titans Go!) as a supervising producer. [CN Schedule Archive]
And finally, in this edition of Weird Animation of the Week, as we approach the spooky season of Halloween, here's a minute-long snippet, that recently made the rounds on Twitter, of a 1933 Betty Boop cartoon which featured Cab Calloway's performance of "St. James' Infirmary Blues" set to, for lack of a better word, spooky animation. The full six-minute cartoon can be found here, with the performance beginning around the four-minute mark.
trippy pic.twitter.com/48HJEWz273

— hassan (@supremeaborignl) October 21, 2017