Last Week in Animation: July 24th (SDCC 2017 Edition)
By: Alex Bonilla
Welcome to Overly Animated's Last Week in Animation! This is a recurring series where we aggregate the news items most relevant to fans of the shows we cover regularly, as well as interesting tidbits on other animated television and film projects.
San Diego Comic-Con 2017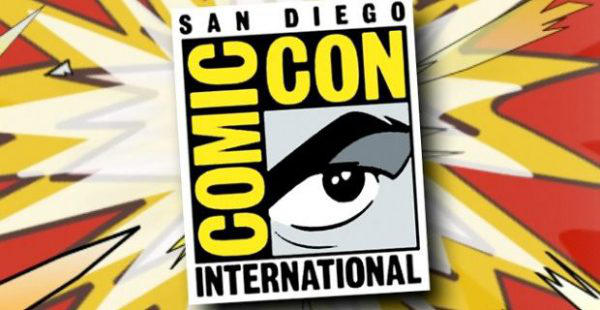 Plug time: for a quick run-through of the major news relevant to Overly Animated followers, you can listen to a pop-up podcast Dylan Hysen and I recorded on Saturday. In the following block is a written summary of the most pertinent news and links to trailers or footage released at their respective panels.
Steven Universe: At the time of recording our news recap podcast, we only had audio recordings of the major teasers. Since then, we have decent-quality video recordings of the Season 5 teaser and the episode sneak peek that aired during the panel. There was neither news of an airdate for the next episode nor confirmation on a sixth season. As a side note, a new character, Squaridot, was revealed as the villain for the show's upcoming video game adaptation, Save the Light. As you can imagine, it's basically a Peridot with square-shaped hair.
Star Vs. The Forces of Evil: This panel gave us a sneak peek into a Season 3 episode starring Star and Tom.
Voltron: Legendary Defender: This panel was probably the most newsworthy of television animation Comic-Con panels over the weekend, providing both a Season 3 trailer and information on the seasons. According to Netflix and DreamWorks Television, Season 3, which was previously announced to premiere on August 4, will only consist of seven episodes. The fourth season, meanwhile, has been officially announced to premiere in October, and is also expected to be shorter length than the previous two seasons, which had double-digit numbers of episodes.
Miraculous Ladybug: No footage was released publicly from this panel, but there was an announcement that the synchronized premiere of Season 2 will be delayed until December; creator Thomas Astruc said in a prerecorded message that he is still working on editing episodes for the upcoming season. The panel also announced that, following in the footsteps of RWBY, they will be releasing comedy-oriented shorts starring Miraculous characters in chibi style.
Rick and Morty: While no news came out of the panel, some notes on the upcoming third season were released in a series of interviews given on their latest press tour. For example, a Community reunion is expected as showrunner Dan Harmon has gotten former Community stars Joel McHale and Gillian Jacobs as guest stars. Returning guest star Keith David, as well as new voices Danny Trejo, Christian Slater, Peter Serafinowicz and Susan Sarandon have also been announced. In an interview with Time, it was also revealed that this season will not have an "Interdimensional Cable" episode due to time constraints in the writing of the third season, which will premiere on July 30.
DuckTales: In the latest installment of a heavy promotional campaign by Disney XD for this reboot, the network released another sneak peek. The panel also confirmed the return of fan favorite Darkwing Duck in this version of the show, slated to premiere on August 12.
Young Justice: Outsiders: The showrunners were able to reveal the lineup of main characters for the continuation of the cult classic, which last aired in 2013 after just two seasons. DC Comics also emphasized that airing online versus television means that this program will be able to handle more mature themes than they were able to in the first two seasons. The third season is about halfway done, according to the show's creators, but is slated to premiere on online streaming services in 2018. [Collider]
Nickelodeon Movies: In an effort to mine 90s nostalgia, Nickelodeon premiered two trailers for upcoming TV movies, one based on Rocko's Modern Life and the other based on Hey Arnold! Both trailers were released to general positive reaction.
Close Enough: We had very little footage of J.G. Quintel's next project after finishing up Regular Show on Cartoon Network, but TBS released a two minute sneak peek of the series. A premiere date has yet to be announced, although TBS has talked about wanting an established original animation block by 2018.
Archer: The FX stalwart plans to keep on chugging along, and has decided for its ninth season to make a time jump to 1939, in a concept called Archer: Danger Island. This is the second straight season they are using a historical setting, as the eighth season, subtitled Dreamland, was set in 1947. Fans believe that this is the latest attempt by the show to put off resolving a cliffhanger set up at the end of Season 7. [IndieWire]
Other News and Notes (aka the non-Comic-Con corner)
On the 20th anniversary of the One Piece anime, Tomorrow Studios has announced they will be leading a live-action television adaptation of the series. This comes a couple of weeks after news that Cowboy Bebop, a contemporary of One Piece, would also be getting a live-action treatment, but on the big screen. [Comicbook.com]
The mid-S7 premiere of My Little Pony: Friendship Is Magic will premiere on Discovery Family on August 5, and they've announced that William Shatner and Felicia Day will guest star on the episode as Grand Pear and Pear Butter respectively in what is being described as a Romeo and Juliet inspired love story. [Animation Magazine]
The Nuttery Entertainment Company is developing an animated television series based on the 80s video game Galaga. Yes, there have been such takes on minimalist classic games in the past, Pac-Man foremost among them. Even so, there's no idea what direction you could take this property. [Variety]
Memes that use Winnie the Pooh to represent Chinese President Xi Jinping have been increasingly censored by the Chinese government over the past week. If you want an interesting read on Chinese censorship, read the BBC article on this online trend in Chinese social media.
And finally, in this edition of Last Week in Animation, here is Disney trying an experiment to keep in touch with the kids: What if the groundbreaking Oscar-winning short "Steamboat Willie" was animated using emojis?