Last Week in Animation: July 3rd
By: Alex Bonilla
Welcome to Overly Animated's Last Week in Animation! This is a recurring series where we aggregate the news items most relevant to fans of the shows we cover regularly, as well as interesting tidbits on other animated television and film projects.
"Battle For Mewni" Mega-Teaser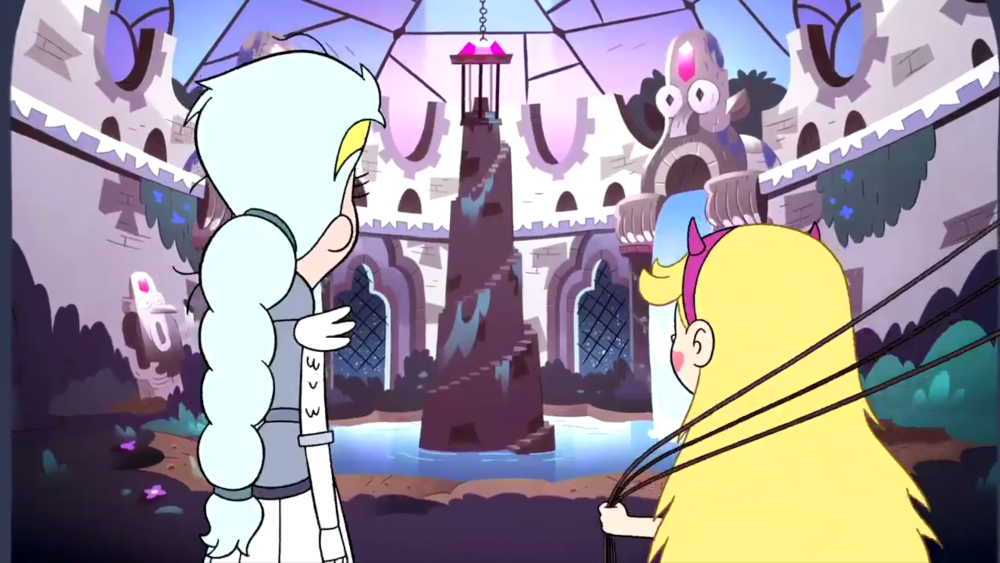 Star vs. the Forces of Evil continues to get promotion from Disney XD, with the latest one-minute trailer for the upcoming "Battle For Mewni" event released on Wednesday. The trailer does reveal a bevy of plot points, which sparked speculation that the network may have intended to release it closer to the event's July 15 airdate; that thought increased when Disney XD temporarily removed the trailer from its official channels before restoring their posts. If you don't mind being spoiled and want to get hyped, here's an article breaking down the trailer (also stay tuned for a future Overly Animated podcast on all the teasers released so far for this event).
Finally, Rick and Morty Returns
After surprising us with an April Fools' premiere for the first episode of Rick and Morty's third season, Adult Swim announced that the next episode will premiere on Sunday, July 30th at 11:30 PM. The announcement was made on a livestream hosted by the show's creators, Justin Roiland and Dan Harmon. During the stream, a trailer for the upcoming season was also premiered. You can listen to the Overly Animated Podcast's frame by frame breakdown of the teaser here.
Other Premieres and Trailers
OK K.O., the Cartoon Network show created by Adventure Time and Steven Universe alum Ian Jones-Quartey, will premiere on television August 1st at 6:30 PM. The first six episodes of the program are already available for viewing on Cartoon Network's website and mobile app. [Twitter]
Bill Burr announced on Twitter that the third season of his animated dramedy F Is For Family has been greenlit by Netflix for a third season. This news comes just a month after the show's second season was released on the online streaming service. The show, which is loosely based on Burr's childhood, received more praise in its second season, with several comparisons calling it an even harder-hitting comedy than its Netflix compatriot, Bojack Horseman. [Hollywood Reporter]
My Little Pony: The Movie, the first wide theatrical release in the My Little Pony franchise since the 1986 film of the same title, now has its first trailer out. The movie's official synopsis talks about a new dark force threatening Ponyville, and the Mane 6 (MLP talk for the 6 pony protagonists) having to go beyond their home of Equestria to save the day. The movie will bring along the main cast from My Little Pony: Friendship is Magic, the franchise's ongoing television iteration (currently airing on Discovery Family). That cast is spearheaded by veteran voice actress Tara Strong, who hasn't gotten to voice a main character in a wide-release theatrical feature since 2002's The Powerpuff Girls Movie. Celebrity voices in the cast for this film include Emily Blunt, Liev Schreiber, Michael Pena, Sia, Uzo Aduba, and Zoe Saldana. The film is expected to premiere October 6th. [Collider]
Death Note, the live action film adaptation of the cult hit mid-2000s anime, got its first trailer on June 29th and was met with very mixed reviews, primarily on the basis of the initial characterization of the main character as a generic "edgy" teenager, as opposed to the anime using a very popular high school student in that position. That led to director Adam Wingard talking about how many changes had to be made to adapt Death Note to an American setting. Wingard said that he wanted to focus more on the themes that American audiences are familiar with, "conspiracy theories… the themes of good, evil, and what's in between the gray area." The movie will premiere on Netflix on August 25th. [IGN]
As for an anime that remains animated, the first 13 episodes of Little Witch Academia premiered on Netflix on June 30th. The anime, which has definitely has its ardent supporters in the West (shoutout to Overly Animated Patron Steve), began as a 2013 short film before premiering as a full-on series in Japan in January of this year. The first season, which is 25 episodes long in its entirety, just ended airing in its original form in Japan last week. [Polygon]
Other News and Notes