Tales from Earthsea – Ghibli Rewatch
Tales from Earthsea is Goro Miyazaki's (son of Hayao) directorial debut, an epic fantasy movie that got mixed reviews. Listen to hear us break down everything from this film in our latest installment of the Ghibli Rewatch podcast series, going through every Studio Ghibli movie chronologically in honor of the films being available to stream for the first time!
Hosts this week: Dylan Hysen, Michelle Anderer, & April Collins.
Referenced on the podcast:
"Studio Ghibli: The Films of Hayao Miyazaki and Isao Takahata" by Colin Odell & Michelle Le Blanc
"Ep. 3 Go Ahead – Threaten Me" from "10 Years with Hayao Miyazaki"

"Hayao Miyazaki's World Picture" by Dani Cavallaro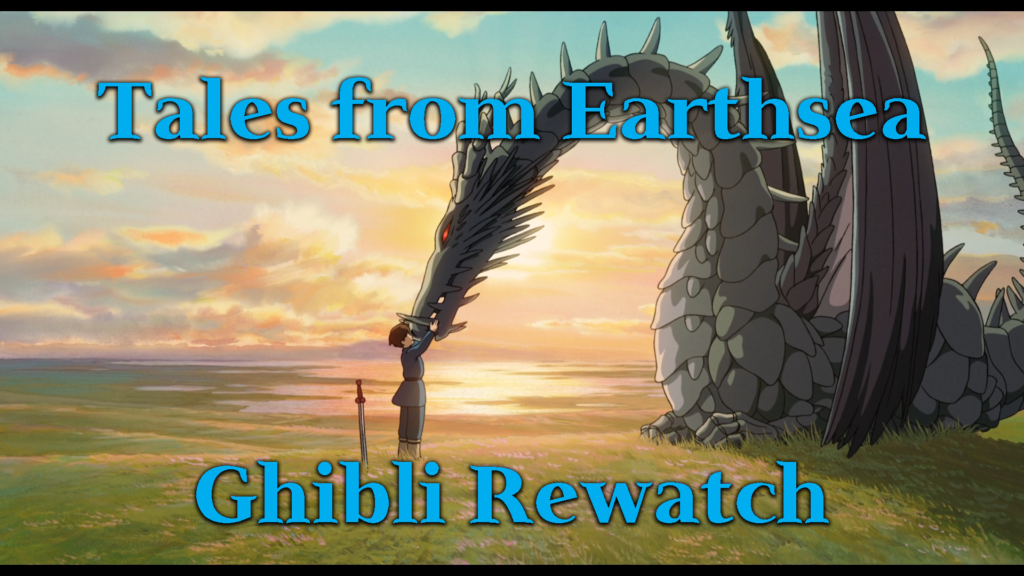 Podcast: Play in new window | Download
Subscribe: Google Podcasts | Spotify | Stitcher | TuneIn | RSS