Nominations for the 2021 OVA-ies TV Animation Awards
By: Dylan Hysen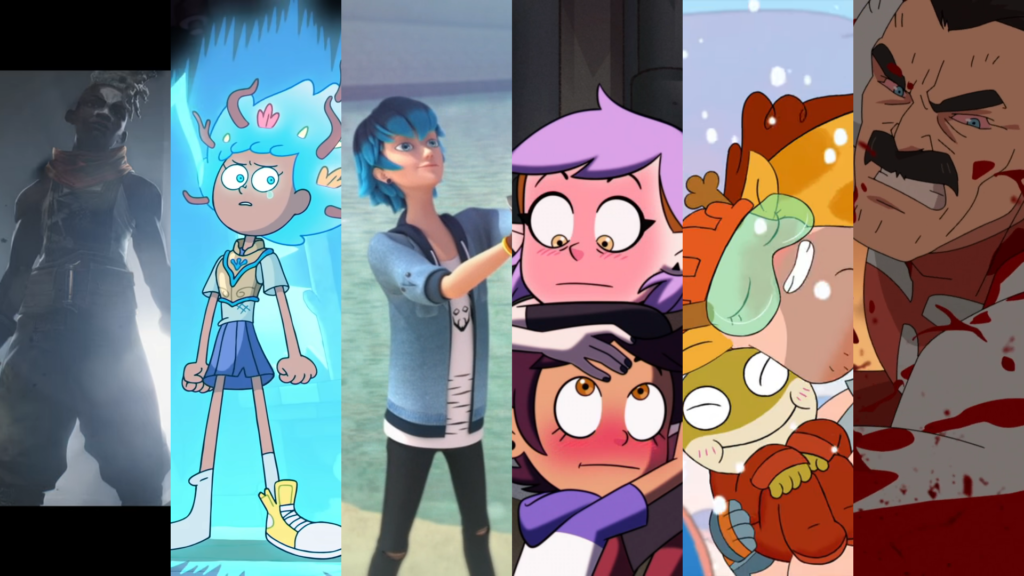 Here are the nominees for the 2021 OVA-ies Awards, celebrating the best in television animation from the year. Check out the nominations and find the link to vote for the winners below! Shows aired anywhere in the world in 2021 were eligible, but our community is generally focused on Western animation.
Vote for your favorites in 5 categories. Winners are chosen 50% by an open vote, 50% from our internal community of patrons & staff weighed by shows watched. Nominees were chosen internally by our patrons & staff, and you can see the nominations below! Winners will be revealed on December 30th.
Amphibia, Centaurworld, Miraculous Ladybug, and The Owl House lead with nominations in every eligible category.
Voting closes at noon Eastern on Thursday December 30th. Google sign-in is required for voting. Voting is anonymous, the sign-in is just required to restrict voting to 1 per person.
Best Animated Show of 2021
Amphibia
Arcane
Centaurworld
Invincible
Miraculous Ladybug
The Owl House
Best Animation Episode of 2021
"The Endings", Castlevania
"Knock, Knock, Knockin' on Hooty's Door", The Owl House
"The Last Lullaby", Centaurworld
"True Colors", Amphibia
"Where I Really Come From", Invincible
"Wishmaker", Miraculous Ladybug
Best Animation Main Character of 2021
Anne, Amphibia
Artemis, Young Justice: Phantoms
Craig, Craig of the Creek
Horse, Centaurworld
Luz, The Owl House
Marinette, Miraculous Ladybug
Best Animation Supporting Character of 2021
Alya, Miraculous Ladybug
Amity, The Owl House
Comfortable Doug, Centaurworld
Libby, The Ghost and Molly McGee
Sasha, Amphibia
Susie, Summer Camp Island
Best New Animated Show of 2021
Arcane
Centaurworld
The Ghost and Molly McGee
Invincible
Q-Force
What If…?