Invincible Hero Draft
By: Dylan Hysen
After having seen the entire great first season of Invincible, we take turns drafting our ideal teams with heroes from the show!
Hosts this week: Dylan Hysen, Aly Martin, & Alex Bonilla.
Timestamps for the podcast:
0:00 – Introduction

3:30 – Overall Invincible Thoughts

13:00 – Criteria for our Teams

19:00 – Drafting our Teams!
***Spoilers*** See out final teams below:
Aly:
Atom Eve

Allen the Alien

Doc Seismic

Shrinking Rae

Cecil
Alex:
Invincible

Damien Darkblood

The Mauler Twins

Debbie

Amber
Dylan:
Omni-Man

Battle Beast

Titan

Black Samson

DA Sinclair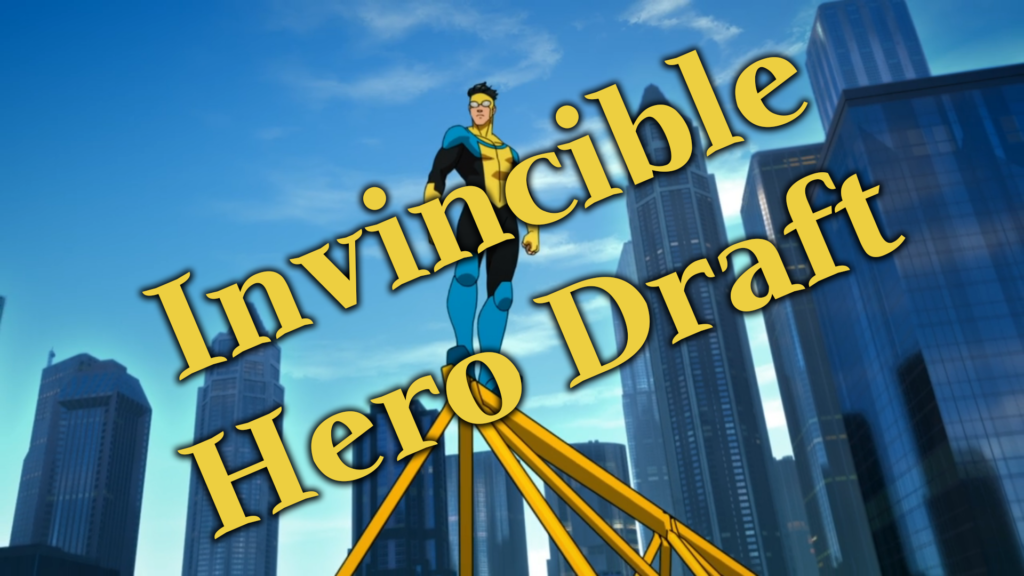 Podcast: Play in new window | Download
Subscribe: Google Podcasts | Spotify | Stitcher | TuneIn | RSS