Nominations for the 2020 OVA-ies TV Animation Awards
By: Dylan Hysen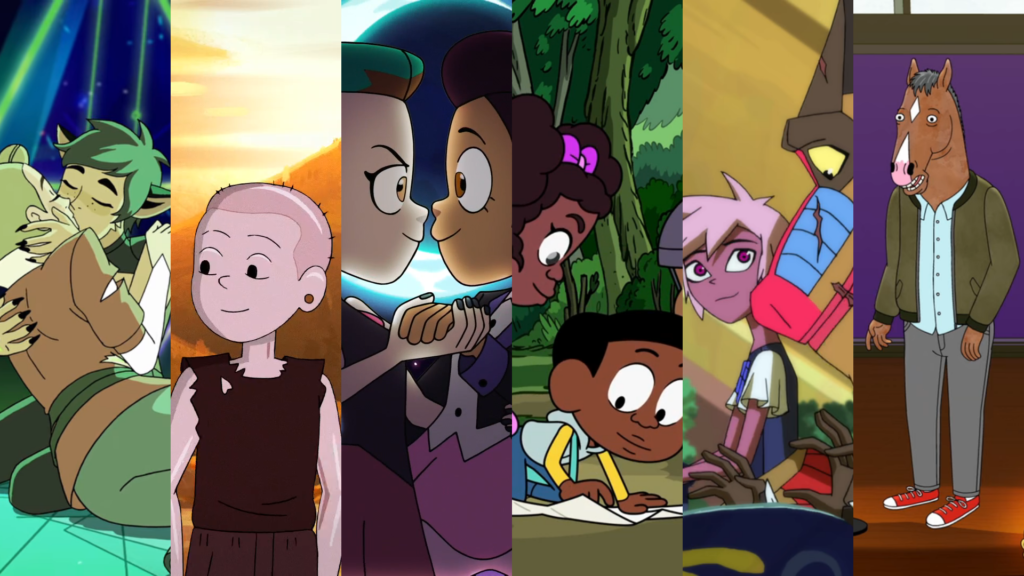 Here are the nominees for the 2020 OVA-ies Awards, celebrating the best in television animation from the year. Check out the nominations and find the link to vote for the winners below! Shows aired anywhere in the world in 2020 were eligible, but our community is generally focused on Western animation.
Vote for your favorites in 5 categories. Winners are chosen 50% by an open vote, 50% from our internal community of patrons & staff weighed by shows watched. Nominees were chosen internally by our patrons & staff, and you can see the nominations below! Winners will be revealed on December 30th.
Kipo and the Age of Wonderbeasts and The Owl House lead with 5 nominations each, followed by She-Ra and the Princesses of Power with 4 nominations and Craig of the Creek, Infinity Train, & BoJack Horseman with 3 nominations.
Voting closes at noon Eastern on Wednesday December 30th. Google sign-in is required for voting. Voting is anonymous, the sign-in is just required to restrict voting to 1 per person.
Best Animated Show of 2020
BoJack Horseman
Craig of the Creek
Infinity Train
Kipo and the Age of Wonderbeasts
The Owl House
She-Ra and the Princesses of Power
Best Animation Episode of 2020
"The Deerfox", Hilda
"Enchanting Grom Fright", The Owl House
"Miraculous World: New York – United HeroeZ", Miraculous Ladybug
"Save the Cat", She-Ra and the Princesses of Power
"Sympathy for the Mandrill", Kipo and the Age of Wonderbeasts
"The View from Halfway Down", BoJack Horseman
Best Animation Main Character of 2020
Adora, She-Ra and the Princesses of Power
BoJack, BoJack Horseman
Craig, Craig of the Creek
Kipo, Kipo and the Age of Wonderbeasts
Lake, Infinity Train
Luz, The Owl House
Best Animation Supporting Character of 2020
Amity, The Owl House
Entrapta, She-Ra and the Princesses of Power
Hazel, Infinity Train
Jessica, Craig of the Creek
Mitch, Glitch Techs
Scarlemagne, Kipo and the Age of Wonderbeasts
Best New Animated Show of 2020
Central Park
Glitch Techs
Keep Your Hands Off Eizouken!
Kipo and the Age of Wonderbeasts
The Owl House
Solar Opposites