Lumity Season 2 Wishlist – The Owl House
We go over all of our hopes and expectations for Luz & Amity's friendship and potential relationship in Season 2 of The Owl House, along with talking about what we've been watching recently. Look for Overly Animated Podcasts every other Wednesday now!
Hosts this week: Dylan Hysen, Delaney Stovall, Sarah Dolman, & Beatriz Mourad.
Timestamps for the podcast:
2:15 – Beatriz's Owl House journey
16:15 – Delaney commissioning Owl House fanart
21:00 – RWBY Volume 8
30:30 – Kipo Season 3
32:15 – Beatriz getting back into anime: Adachi to Shimamura, Demon Slayer, Kakegurui, My Next Life As A Villainess, Wandering Witch
45:10 – Helluva Boss
46:30 – Main topic – Lumity Season 2 Wishlist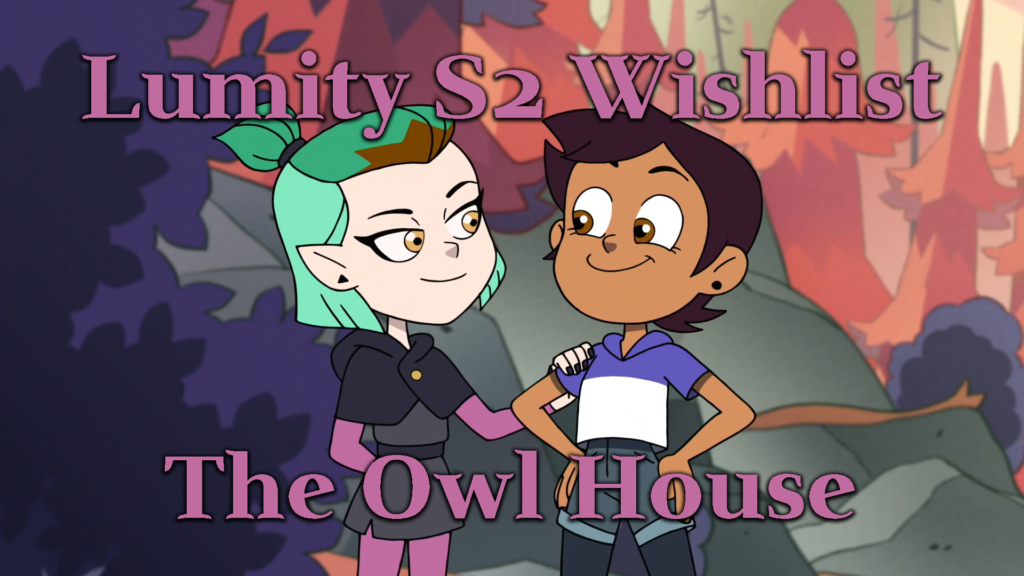 Podcast: Play in new window | Download
Subscribe: Google Podcasts | Spotify | Stitcher | TuneIn | RSS