The History of Best Animated Feature Presentations at the Oscars
By: Alex Bonilla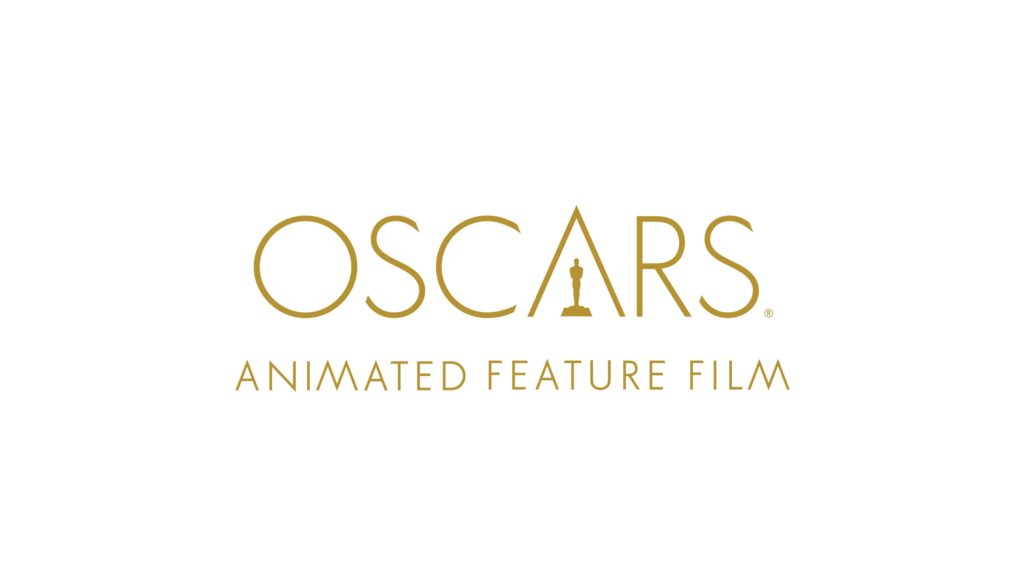 While in recent years, ceremonies such as the Annies and the OVA-ies have popped up to bestow yearly honors onto the medium of animation, the Oscar remains the most high-profile award an animated film can be considered for. While Best Animated Short Film has been in the rotation since the 1930s, the Best Animated Feature category was not introduced until 2001. The Academy of Motion Picture Arts and Sciences has a robust archive of videos on their YouTube channel, and given the relative short history of this category, all presentations of the Best Animated Feature award are available to watch. All categories in the ceremony usually get a short introduction explaining to national and worldwide audiences the importance of the segment being awarded, so let's take a look at how the Animated Feature section has been introduced and if there are any trends we can spot.
2002: Shrek
Nathan Lane, voice of Timon in 1994's The Lion King, is tasked with being the first ever presenter of the Best Animated Feature award. He opens by comparing the lifelessness of drawings before they enter an animation cycle to Al Gore, a timely joke in the year 2002. He goes on to comment that modern animators are now hunched over their computers to create "merchandising opportunities", in contrast to the idealized cell shaders of old. Hopefully I won't have to write about this cynical view of 21st century animation too many times. Lane announces that Aron Warner of Shrek has won, and he goes on to present Warner with the Oscar with oversized Mickey Mouse gloves, a prop that did not appear until this historic moment.
P.S.: In a real haymaker, right before Lane opens the envelope, he makes the joke that he thought Monsters Inc. was the title of a documentary about the Weinsteins. He quickly jumps in with "we kid the rich and powerful because we love them." Moving on…
2003: Spirited Away
In a move that hasn't been replicated, Best Animated Feature was the first presented category of the 2003 ceremony. Cameron Diaz, who did voice work on now Oscar-winning Shrek, does very little introduction work, boiling it down to children taking their parents to see these movies. She attempts to salvage it by saying the movies were enjoyed by both young and old, but it's a save of a sentiment we will be encountering many times when it comes to animation. Spirited Away won the award, and Hayao Miyazaki to this day is the only Best Animated Feature winner to not appear in person to receive the award.
2004: Finding Nemo

In a bit that would later appear in Happy Feet, Robin Williams (previously the voice of the Genie in Aladdin) is providing a Spanish accent for Billy Crystal before revealing himself with the envelope. This year was the Oscars' introduction to the tape delay, sparked by Janet Jackson at the recent Super Bowl, so Williams and Crystal also engage in some nipple and slow-motion jokes. At the expense of Sylvain Chomet's The Triplets of Belleville, Williams goes on to do a French Mickey Mouse impression. Not really much to talk about animation itself, except that Williams is the most "animated" presenter we've encountered so far. Andrew Stanton wins his first Oscar for Finding Nemo.
2005: The Incredibles

Robin Williams gets to present for the second year in a row. Williams had planned to do a musical number mocking Focus on the Family's accusation of Spongebob as gay propaganda but that the Academy nixed it, which led Williams to come out with tape over his mouth. In any case, he mentions it in an extended comedic monologue that also included his impression of Marlon Brando as Elmer Fudd and Jack Nicholson as Bugs Bunny. Viagra, Chip and Dale, and Joan Rivers are also covered in this extensive monologue. Brad Bird of The Incredibles would go on to be the winner this year.
2006: Wallace & Gromit: The Curse of the Were-Rabbit

Reese Witherspoon (who did voice work on Monsters Vs. Aliens) decides to keep it simple and respectful by noting that the three nominees this year took us to whole new enchanted worlds, without any mention of children or any comedic bits. It was curt but this was perhaps the most serious presentation of the award thus far. It's balanced out nonetheless by Nick Park and Steve Box's cracking acceptance of the award for Wallace & Gromit: The Curse of the Were-Rabbit, who bring along a bowtie to give their Oscar.
2007: Happy Feet

Host Ellen DeGeneres introduces Cameron Diaz as the voice of Fiona in the Shrek movies, and she begins her second crack at presenting this award by reminding everyone of how Snow White was lovingly animated by hand and how today's animators use computers and with imagination and "a few deft clicks of the keys" have created these nominated films. Diaz would also recycle a joke used by Nathan Lane's presentation about how animated characters had to remain in their seats before announcing that George Miller had won for Happy Feet.
2008: Ratatouille
The Oscars, for whatever reason, do not include Steve Carell (Over the Hedge) and Anne Hathaway's (Hoodwinked!) introduction to this year's presentation, which sees Brad Bird win his second Oscar, this time for Ratatouille. Bird begins his speech with "I think I'm gonna throw up too" while looking at Carell so maybe there was a vomit joke. Since this is Bird's second win, he now feels OK using his speech time to recount an anecdote about how his junior high guidance counselor inspired him to be persistent in the movie industry.
2009: WALL-E
Jennifer Aniston and Jack Black reference their previous voice roles in The Iron Giant and Kung Fu Panda respectively during their introduction bit to the animated awards. Black comments on how much money he earned from his Panda gig and then bets all the money on Pixar. This leads Black to let out a very excited YEAH! when Andrew Stanton comes up to receive his second Oscar for WALL-E. Aniston and Black stay on to present the Animated Short Film award; this is the first time that the Animated Feature and Animated Short Film awards are done back-to-back.
2010: Up
Steve Carell makes his second appearance, and Cameron Diaz her third (!) as they join forces for the 2010 presentation of Best Animated Feature. After a bit where Diaz's teleprompter mistakes Carell for Jude Law, the intro takes a fun detour where the animated main characters of the nominated films participate in a pre-recorded mockumentary reacting to their nominations. I wish this happened more, actually featuring the characters of the animated films. Pete Docter receives the award for Up.
2011: Toy Story 3

In a twist, Justin Timberlake (Shrek The Third) and Mila Kunis present Animated Short Film before getting to Animated Feature. Timberlake tries to declare himself as renegade artist Banksy before they move on to honor Shrek as the first Animated Feature winner. They do that by Timberlake saying there's an app to make the wall "animated", which only changes the background to the Far Far Away setting of the Shrek sequels. After Short Film is presented, they hand the Animated Feature award to Lee Unkrich for Toy Story 3. Kunis is notable for being the first Animated Feature presenter to have not done voice work for an animated film prior to being selected for this segment.
Chris Rock is well known for his work as playing a zebra in the Madagascar franchise, and he uses that and Eddie Murphy's tenure as Donkey in the Shrek franchise to compare how white voice actors get to play characters of all sorts of background with what black voice actors get to do. A strong start, but then he goes on to make fun of people who call voice work hard. Rock announces Gore Verbinski of Rango as the winner of this year's award.
Paul Rudd (Monsters vs. Aliens) and Melissa McCarthy do Animated Short Film before Animated Feature as well. They act out imaginary characters before claiming that they're not getting voice work gigs because they've changed their addresses? Not much to dissect here, as they award Paperman with Best Animated Short and Mark Andrews and Brenda Chapman with the Best Animated Feature award for Brave. Andrews accepted the Oscar in a Scottish kilt.
Matthew McConaughey and Kim Novak is probably the weirdest pairing yet assigned to award the animated awards. (While McConaughey would go on to appear in Sing and Kubo and the Two Strings, this is the first time neither presenter had appeared in an animated film before presenting this award.) McConaughey waxes poetic about the freedom and lack of boundaries available in the medium of animation, and notes the incredible writing, while Novak was basically basking in being at the Academy Awards again after being in relative seclusion for several years before this. Chris Buck, Jennifer Lee and Peter Del Vecho received Oscars at the end for Frozen.
2015: Big Hero 6
Dwayne "The Rock" Johnson (Planet 51) and Zoe Saldana (The Book of Life) focus more on the ability of animation to get emotions out of you, by way of a bit where Johnson admits he cried when watching The Lion King as an adult. Johnson calls animation "Hollywood's most successful and innovative genre" before the nominees are read out. Big Hero 6 wins the Oscar this year.
2016: Inside Out

In honor of Toy Story's 20th anniversary, Woody and Buzz Lightyear (as voiced by Tom Hanks and Tim Allen) do an animated introduction of the Animated Feature award, reprising some of their popular gags from their own franchise. Pete Docter wins his second Oscar and Jonas Rivera his first for Inside Out.
2017: Zootopia
Hailee Steinfeld (When Marnie Was There) and Gael Garcia Bernal would go on to do voices in Oscar-winning animated films, and here Bernal drops a hammer in the middle of Steinfeld commenting on the complexity of characters in animated films (perhaps the first time someone uses "complex" in describing an element of animation not having to do with the technical aspect) by commenting on how "flesh and blood" actors should not be divided and expressing his rejection of the building of a border wall. After the ovation, the nominees are read and Zootopia gets the win; one of the directors goes on to mention that this movie is also a story of "tolerance being more powerful than fear of the other". This is definitely the most interesting of these presentations thus far.
Mark Hamill (Batman: Mask of the Phantasm, Nausicaa of the Valley of the Wind), Oscar Isaac, Kelly Marie Tran and BB-8 engage in a Last Jedi reunion to present the animated awards. This is just Star Wars jokes, including Hamill referencing a Jedi pension plan and robot discrimination. Lee Unkrich and Darla K. Anderson win Oscars for Coco. With Isaac, it should be noted that two consecutive presentations included voice actors who would appear in the 2019 Oscar winner…
2019: Spider-Man: Into the Spider-Verse

So this is what inspired this article in the first place. Michelle Yeoh and Pharrell Williams, the latter nominated previously for an Oscar for his musical work on Despicable Me 2, presented Best Animated Feature this year. Williams decides to open this with a citation of 1 Corinthians 13:11 about how as an adult, it's time to put away "childish things". Similar to Diaz in 2003, Yeoh and Williams try to save this initial impression by describing animation's ability to produce shared experiences, but it speaks to a still lingering idea that animation is first and foremost a place to explore the younger, brighter side of things, which is funny when one considers that Spider-Verse, the winner of this year's Oscar in the category, deals with much heavier themes than Williams' introduction would have you believe.
My initial reaction was that this was a sad way to introduce animation, which is a medium that thanks to bold creators of this decade has managed to expand its horizons to explore deeper, more adult and universal themes. However, going through the history of how the Best Animated Feature category has been presented at the Oscars, it's a lot more stark that Williams is closer to the early 2000s when animation was still an uphill battle to sell, whereas more recent presenters such as McConaughey and The Rock have done better at explaining that animation as a medium is just as deserving of respect as the live action films honored in the rest of the Academy Awards. So in the end, it's actually a positive perspective to look at how far we've come since Nathan Lane presenting the highest animated film award with oversized Mickey Mouse gloves.