Total Drama Daycare… Really?
By: Justin Cummings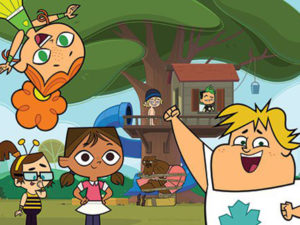 I've been waiting for them to announce the new season of Total Drama, and finally, we got it. Total Drama Daycare. Everyone's initial reaction has been "why?" Who asked for this? All I can think of is fan art, but if we are just making seasons off of fan art now then we need the Harry Potter crossover, and the season in high school, and the Star Wars season. The basic premise of this new season is that it is a prequel to the other seasons, seeing our favorite contestants as preschoolers. Sure, that's a cute idea, but we're missing a major point here. In episode one, they all met each other for the first time. If they now met when they were all little, that undoes all the interactions from season one. Geoff and Bridgette would have already known each other, the Trent, Gwen, Duncan angle would be played out, and no one would have trusted Heather for a single second. So if this is a prequel, it makes no sense. It either has to be a reboot, or non-canon.
The show has been ordered for 52 episodes of 11 minutes each. The sad part is, it is what the fans wanted. We asked for another 26 episode season, and this is 26 half hours. Once again, Fresh TV misses what we meant. We wanted a 26 episode season after Revenge of the Island, and they gave us that, but it was split into two 13 episode seasons. Once again, this is not quite what we had in mind. Now all this being said, I will watch this. Of course I will, it's Total Drama. It does look cute and hopefully it will be funny, but I'm not happy this is the direction they chose. Quick side note though, it looks like Jude from 6Teen is in this as well. I'm happy with crossing over with the other Fresh TV shows, just surprised this is how they are doing it. Hopefully, we will get another more traditional season too, but for now, this is what we have. The show will debut on Cartoon Network in Fall 2018.