Last Week in Animation: November 13th
By: Alex Bonilla
Welcome to Overly Animated's Last Week in Animation! This is a recurring series where we aggregate the news items most relevant to fans of the shows we cover regularly, as well as interesting tidbits on other animated television and film projects.
In the Ring with del Toro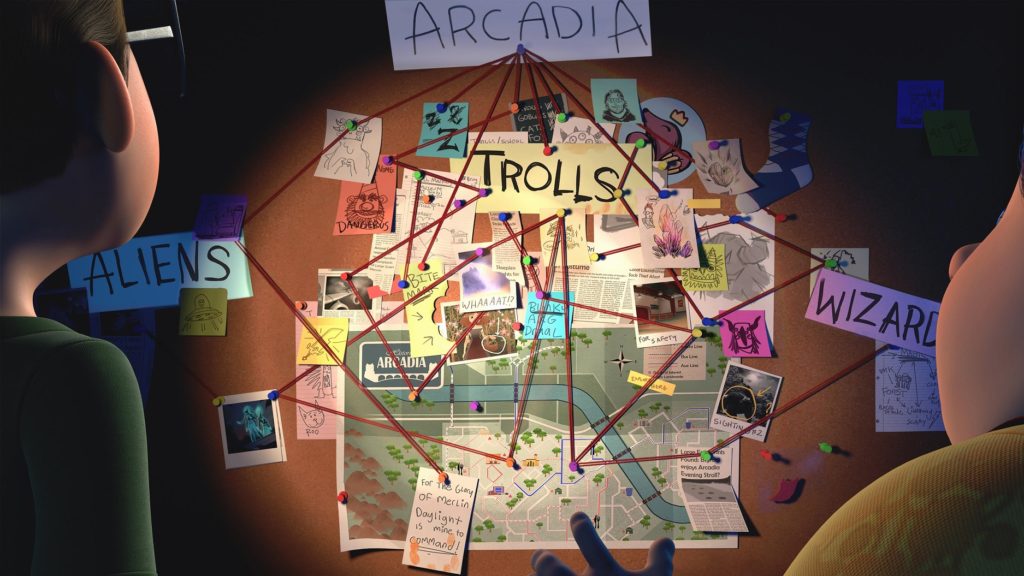 Guillermo del Toro has a tendency to float projects into the ether, which can result in very few of them actually getting made. One of those was a potential CGI-aided adaptation of Pinocchio set in World War II-era fascist Italy, but del Toro confirmed in a press interview concerning his Netflix animated series Trollhunters that the Pinocchio project has died. When the project was floated, it was believed that del Toro was doing so to see if he could get funding to the tune of $35 million, but it's unclear if the project is dropped due to being unable to get that funding or just as a consequence of del Toro taking a year-long break after finishing up potential Oscar contender The Shape of Water. [IGN]
Speaking of, on del Toro's promotional tour of Trollhunters, he has also revealed that this season of Trollhunters will be followed up by two spinoff series titled 3 Below and Wizards, forming a sort of connected universe entitled "Tales of Arcadia". 3 Below is being planned for 2018, and Wizards for 2019. Trollhunters' second season will premiere on Netflix on December 15. [Collider]
Hey, a Movie!
Nickelodeon has released the final trailer for Hey Arnold!: The Jungle Movie, which is rapidly approaching its premiere on November 24 at 7 PM during a simulcast on Nickelodeon, TeenNick and Nicktoons. The Overly Animated Podcast's retrospective on the original Hey Arnold! series is highly recommended for those who are anticipating the film. If you want to catch some episodes, NickSplat will be airing a week-long marathon of Hey Arnold! during its nightly 11 PM to 6 AM block.
Other News and Notes
Louis C.K. is the latest celebrity who's been brought down by the wave of victims of sexual harassment who have come forward with their experiences from the industry. Louis C.K. is notable since he had his hands in several animated ventures. For example, Illumination Entertainment said that he will be dropped from The Secret Life of Pets 2 despite being the main character of the first film. Meanwhile, TBS has suspended production on his animated series The Cops. Louis C.K. co-created the series with Albert Brooks, and that series was slated to be ready by January 2018; The Secret Life of Pets 2 is scheduled to premiere theatrically on June 7, 2019. [Animation World Network, Cartoon Brew]
At an anime festival in Melbourne, Australia, Shinichiro Watanabe said that he's working on a new music-focused anime. Watanabe, who is most famous for creating the classic Cowboy Bebop, has been known for incorporating a variety of musical styles into his anime. He was most recently in the news for creating a prequel short in his style for Blade Runner 2049. [Comicbook.com]
And finally, in this edition of Weird Animation of the Week, I'm linking one installation of a strange corner of YouTube that people are slowly beginning to be aware of thanks to articles like this New York Times piece on YouTube Kids' filter issues and James Bridle's excellent write-up on how these algorithmically produced crude animations have proliferated on the video hosting service used by millions of children (and adults) around the world. Honestly, I'd highly recommend reading the articles rather than this absurd video I'm linking, since the articles will explain better why this even exists.