Last Week in Animation: October 30th
By: Alex Bonilla
Welcome to Overly Animated's Last Week in Animation! This is a recurring series where we aggregate the news items most relevant to fans of the shows we cover regularly, as well as interesting tidbits on other animated television and film projects.
Spooky Section
Another week, another promo to get us closer to Star Vs. The Forces of Evil taking over November. The latest Disney XD promo stars… Star… communicating with Janna asking for assistance when she feels spooked. Janna, seemingly in the middle of some standard paranormal activity, is all ready to help. If the pattern continues, Disney XD may release one more new teaser clip before the bomb of episodes begins on November 6.
Coco, Pixar's latest animated feature, made its theatrical premiere in Mexico on October 27, which put it in prime territory to capitalize on the Dia de los Muertos festivities common in Latin America. With the early release, rave reviews have been trickling out on the film, which will open domestically this November 22.
Meanwhile, In Japan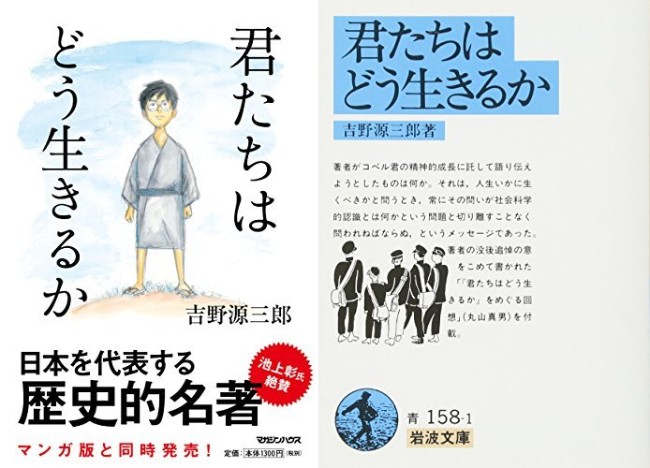 At an event at Tokyo's Waseda University, legendary animator Hayao Miyazaki let out the information that his new film project is titled Kimi-tachi wa dou ikiru ka (How Are You Living?). He also volunteered that he expects the film to be ready for release by 2021 at the latest. Miyazaki had retired from animation after the release of The Wind Rises in 2013, but news first came out last year that he was working on a new project. [Crunchyroll]
At a different event in Tokyo, it was revealed that season 3 of Attack on Titan, one of the more highly acclaimed ongoing animes, will premiere in July 2018. The event also showed attendees a frame from the upcoming season. [Anime News Network]
Other News and Notes
Big Mouth, the Netflix animated comedy starring Nick Kroll and John Mulaney, has gotten a greenlight for a second season. The show has been polarizing, with a couple of negative reviews being swallowed by a groundswell of support for the goofiness of this show's puberty-driven stories. The second season is expected to premiere in 2018. [IndieWire]
Robert Guillaume, Emmy Award-winning sitcom actor, passed away on Tuesday at the age of 89. While his career was groundbreaking, becoming the first black actor to win a Best Comedy Actor contest at the Emmys for his work on Benson in the 1980s, animation fans will mostly know him for his voice work as Rafiki the mandrill in Disney's The Lion King. He later won a Grammy Award for portraying Rafiki on The Lion King Read-Along album. [The Hollywood Reporter]
An ethereal trailer for Don Hertzfeldt's World of Tomorrow Chapter Two: The Burden of Other People's Thoughts was uploaded onto YouTube early last week. This is the sequel to Hertzfeldt's Oscar-nominated short from 2015. This installment, just as the original, will star the voice of Julia Pott, who since that time has written episodes for Adventure Time and has an upcoming Cartoon Network series, Summer Camp Island, in the pipeline.
Pokemon the Movie: I Choose You! will make its television premiere on Disney XD on November 25 at 10 AM ET, a couple of weeks after a limited theatrical release. This film is a reimagining of the Ash origin story, with classic characters Brock and Misty being replaced by two newcomers to the Pokemon universe. [Comicbook.com]
Disney Junior is planning to reboot the Muppet Babies series as a CG-animated project by 2018. The program is expected to consist of 11-minute episodes with stories aimed towards the kindergarten demographic. Tom Warburton (Codename: Kids Next Door, Fish Hooks) and Eric Shaw (SpongeBob Squarepants) are currently involved with the show. [Deadline Hollywood]
Paramount has picked up the rights to a live action adaptation of the classic animated Nickelodeon series, Dora the Explorer. Nick Stoller, who's had a varied career in writing scripts for projects such as The Muppets, Captain Underpants: The First Epic Movie and Neighbors, has been tasked with writing out a story for this film, which is currently rumored to be focused on an older version of the character known to many as a young Latina girl going on adventures and teaching Spanish along the way. Paramount is currently aiming for a 2019 release. [The Hollywood Reporter]
And finally, in this edition of Weird Animation of the Week, a group of 70 Brazilian animators came together to reanimate in their various styles a classic Woody Woodpecker short titled The Bird Who Came to Dinner; Woody Woodpecker remains very popular in the country of Brazil.