Last Week in Animation: October 16th
By: Alex Bonilla
Welcome to Overly Animated's Last Week in Animation! This is a recurring series where we aggregate the news items most relevant to fans of the shows we cover regularly, as well as interesting tidbits on other animated television and film projects.
Crumbs From Our Shows
Voltron: Legendary Defender has released its fourth season on Netflix, first made available to fans on October 13. You can find coverage of the episodes on the Overly Animated Podcast. (Here is a link to our recap on the first episode!)
In the ramp-up to what some are calling "Starvember", Disney XD will promote Star Vs. The Forces of Evil with a series of animated live chats by Adam MacArthur, voice actor for Marco. In the chats, as in previous incarnations, there will be a "live" animated Marco responding to online questions. While 2D show-style animation has been used in the past, this series of live chats, scheduled for October 23 and 30, will be animated in a CGI style emulating stop motion promos Disney XD has used in past Halloween campaigns.
Beach City Con, a Steven Universe fan convention in Virginia Beach, took place over the weekend with visits from AJ Michalka (Stevonnie) and Kimberly Brooks (Jasper). The only news (relatively speaking, considering Steven Universe is usually in an information drought) came from Michalka's panel, where she confirmed that Stevonnie would have another song in the show and that she would continue to explore her powers.
Not So Huge Information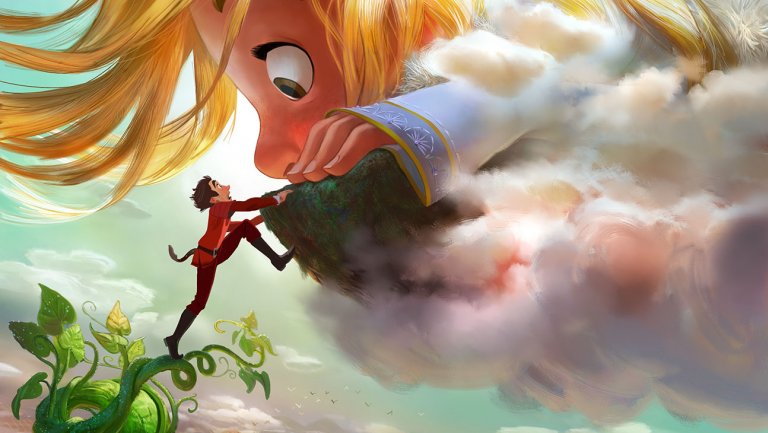 Gigantic, Disney's take on Jack and the Beanstalk in which the giant of the classic fairytale would've been a girl, has been shelved for the time being. The film was slated to have premiered in theaters in 2020, but according to Disney/Pixar Animation Studios president Ed Catmull, Gigantic "just isn't working". With this removal from the slate, Disney's animation schedule now only stretches to Frozen 2, which is currently set to premiere November 27, 2019. [The Hollywood Reporter]
Other News and Notes
Last week we talked about Futurama getting a new TV deal, and this week Hulu announced they now have all 140 episodes and four movies of the show available for streaming. This includes episodes that premiered on FOX and Comedy Central. [Variety]
MGM has announced that they are going forward with an animated film adaptation of The Addams Family, which is most famous in pop culture for its 1960s animated television version. The Addams Family has floated around for decades in animated specials and live action films, but a feature-length animated film hasn't gotten off the ground despite rumors as far back as 2010. Conrad Vernon, co-director of Sausage Party and Shrek 2 among other films, will be in charge of this new effort. No release date has been set yet. [io9]
Detective Pikachu, a live-action/CGI hybrid film that Gravity Falls creator Alex Hirsch was writing along with Nicole Perlman will apparently begin filming in January 2018. Not much else is known about the project so far. [Go Nintendo]
Thomas and Friends, the British children's television series that has been running for three decades now, will be getting an overhaul in its latest episodes. While Thomas and Friends connoisseurs will make a big deal of the removal of the narrator and the opening roll call, the newsmaker is that two female trains will be added to the main cast. While female trains have appeared in the show, this will mark the first time multiple females are part of the show's main cast. As part of the show's international expansion, one of the female trains will be African, which is a stark contrast from the show's tradition of keeping all elements exclusive to Great Britain. [The Telegraph]
And finally, in this edition of Weird Animation of the Week, we'll take a deep dive into the past, so here's 1983's Ookh ty govoryaschaya ryba (Wow, A Talking Fish!), an Armenian animation produced during the heyday of the USSR portraying an Armenian fairytale, and notable for its bordering-on-psychedelic animation as well as full-on 80s synthesizer score.