"Rick and Poorty": A Totally Super-Serious High-Alert Review
By: Alex Bonilla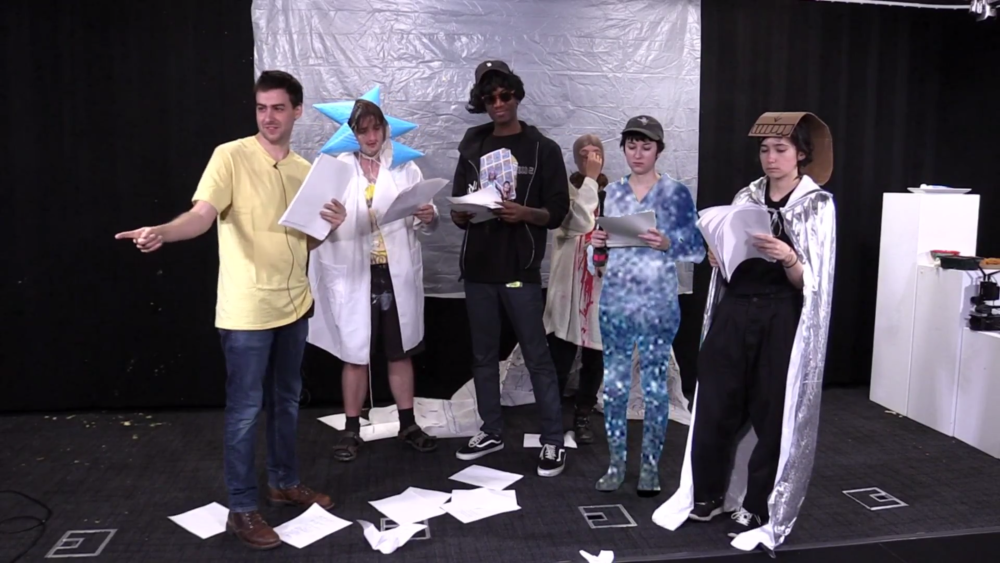 Rick and Morty fans across the country were interested in seeing the latest episode of the popular adult animated show, but the Adult Swim network warned their fans that the premiere of the episode would not be carried on AdultSwim.com, which was a departure from the strategy employed for the first three episodes of the third season, which were all livestreamed on the network's website alongside the televised premiere. However, online viewers were assured by the announcement that the episode would still be available over the Web to those who logged in via their cable service provider.
When 11:30 PM ET rolled around, those online viewers did indeed get a premiere, but not quite the one they were expecting. While the televised division of Adult Swim did air the Dan Harmon and Justin Roiland produced episode, AdultSwim.com debuted a new project, tentatively titled "Rick and Poorty, aka Rick & Morty for Poor People". During the broadcast, it was described as Rick and Morty for people too cheap to pay for cable and people too impatient to wait for the episode to be posted online after the televised airing. This first episode of Rick and Poorty was essentially a re-imagining of "Vindicators 3: The Return of Worldender" with some added dialogue and translated to a live-action scenario, reminiscent of perhaps concept art for Disney's series of live action reboots of their classic properties.
The "poor" aesthetic bled into the production, which had about the quality of an improv practice session at a high school intramural club. It was certainly an ambitious project given the seemingly nonexistent budget provided by Adult Swim for the endeavor. However, they managed to add a laugh track, which helped enhance the impact of the jokes included in their scripts. Also, they must have spent a lot of their budget on music rights, as the selection of score was excellent, often adding a dramatic aura to important scenes, such as Vance Maximus escaping to his death. Additionally, there were some nice resources spent on Supernova's costume; the actress who played that character wore a full green screen suit so that she would be portrayed as essentially wearing the stars.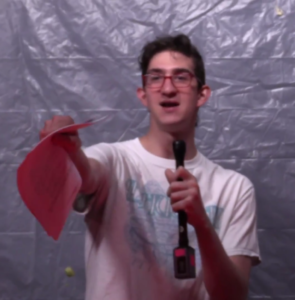 The project was seemingly led by "Rick", played by Max Simonet of Adult Swim's FishCenter Live and Bloodfeast. Max portrayed the protagonist by smearing a white powder on his face and donning the classic white scientist suit along with a series of blue cones to mimic the hairstyle of Rick & Morty's mad scientist. Max served as an actor-director-auteur in this production, often giving directions off-screen. He was joined by "Morty", played by a character actor named Jay. Jay definitely gave off the Michael Cera-like qualities of Morty, so he gave a satisfactory performance here. However, the stars of the production were "Vance", played by Evan (pictured here), and "Noob Noob", played by Josh. "Vance" gave high volume to his lines and emotion where it was necessary, especially when he jumped to his death and screeched in agony, "I died!" Compared to the rest of the cast, Evan really stood out and should get more appearances on the show in the future. Josh, meanwhile, was a pinnacle of physical acting in this episode, doing his best to run on and off the set as needed, and even rolling around in "Rick's diarrhea". Josh really gave himself to the role, which was appreciated in what could be at times a low-energy piece of art.
What really made this show stand apart was its injection of meta-commentary, in line with the type of fourth-wall breaking humor Rick and Morty often uses. For example, "Rick" would often refer to their viewers confusing Rick and Poorty with Rick and Morty, informing them that they would be able to find the original adaptation of the show on television, not on their online platform. It's quite a bold move rarely seen in television to tell your viewers to "f*** off", but this production, while lacking in many things, did not lack in confidence. "Rick" also complained about the writing at some points and felt the need to explain some of the jokes to viewers who perhaps didn't feel the full impact of the lines when uttered by the actors. (It's unclear if Rick and Morty showrunners Dan Harmon and/or Justin Roiland were involved with the project or its script.) Max even took advantage of his off-screen time to comment on incoming bomb threats and "Go die" messages being received during the production, despite actual dialogue going on in the main production.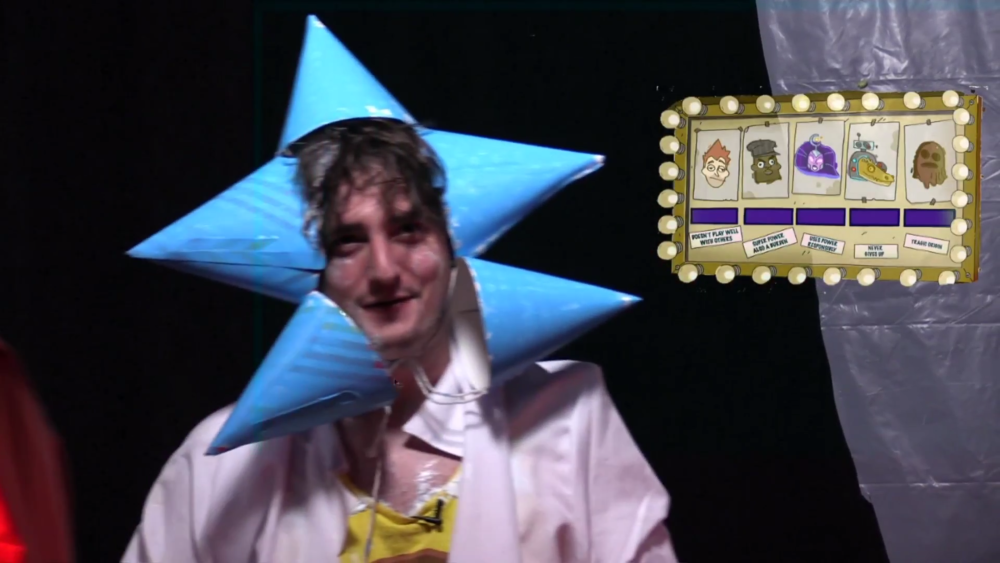 Adult Swim is often known for experimenting with show structure, and this is no exception. Rick and Morty in itself is an absurdist show, and lends itself to interesting interpretations such as this. There were even some moments that were improved in this medium. For example, the PA system gag that falls flat in-show due to being a retread of a joke/delivery style already used several times in the "Interdimensional Cable" series works here because of the improvisational low-budget, low-energy style of the adaptation. Also, I believe that "Vance" stands out more here because of how Evan's performance is head and shoulders above his co-Vindicators, whereas in the animated adaptation, Christian Slater doesn't stand out from similar talents in Gillian Jacobs and Tom Kenny, therefore weakening the Tony Stark/Star-Lord parody the show seemed to be aiming for. I can't finish this review without talking about the endings! In the animated version, the episode played "all the way through" and finished up at a random Logic rap concert, while Rick and Poorty ended on the cliffhanger of what would happen when One Million Ants and Alan Train began arguing about their histories with Supernova at the basketball court. Definitely hooked me in if they begin from that point next episode (I can't really guess what narrative structure this show is aimed for.)
I graded "Vindicators 3" as a D+ on the Rick and Morty scale, but all Rick and Morty episodes are usually above-average television. And grading this project on just pure entertainment, I'd give it a C- with room to grow. Rick and Poorty forever a hundred times. Www.RickandPoorty.com. 9 more seasons. 97 more years Poorty.
You may or may not be able to catch the next episode of Rick and Poorty on AdultSwim.com at 11:30 PM ET this Sunday. Or you might just get fish swimming around in a tank. Whatever Adult Swim feels like doing that night.