Last Week in Animation: August 7th
By: Alex Bonilla
Welcome to Overly Animated's Last Week in Animation! This is a recurring series where we aggregate the news items most relevant to fans of the shows we cover regularly, as well as interesting tidbits on other animated television and film projects.
Voltron S4 News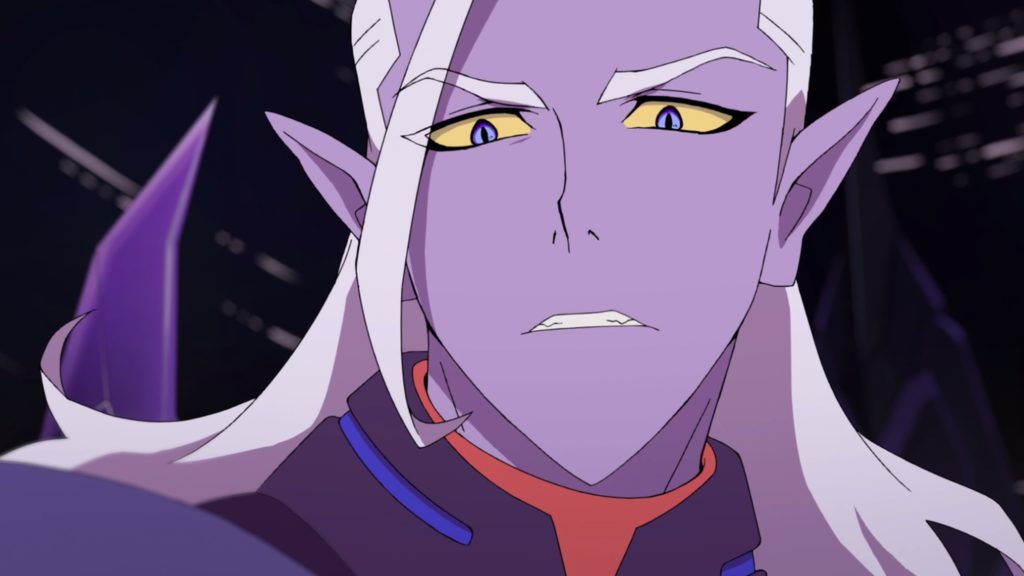 The third season of Voltron: Legendary Defender premiered on Netflix over the weekend, and you can keep up with the Overly Animated Podcast's coverage of the season over the coming week. For those that already managed to finish the truncated third season, Netflix provided a teaser for the fourth season (spoilers, obviously) that announced that batch's premiere on October 13.
Other News and Notes
Andrea Romano, long-time voiceover and casting director in the animation business, officially announced her retirement on July 31, saying that she has wrapped up her current obligations to the current 2017 series Voltron: Legendary Defender and Teenage Mutant Ninja Turtles. Romano first got in the business as the voiceover director for the original run of DuckTales in the 1980s. From there, she worked on animated shows with famed voice work like Batman: The Animated Series, Animaniacs, SpongeBob SquarePants, Teen Titans, Avatar: The Last Airbender and The Legend of Korra. [IGN]
In a Heartbeat, a new animated short by Beth David and Esteban Bravo out of the Ringling College of Design and Art, was released to critical acclaim last week, accumulating over 10 million views in less than a week of being public on YouTube. David already has work lined up with the animation team on Hotel Transylvania 3, while Bravo is in the middle of an internship with Blue Sky Studios, but both animators now have elevated visibility thanks to the LGBT-friendly short. [Deadline Hollywood, The Guardian] (Note: please check out Sam Quattro's excellent piece on how the short highlights the shortcomings of LGBT representation in the majority of youth-oriented animation today.)
Blumhouse Productions, which is known for low-budget horror films, is continuing its 2010s expansion by announcing their first ever animated feature, which will be produced in partnership with DreamWorks Animation. The film, tentatively titled Spooky Jack, is being written by Robert Ben Garant of the Night at the Museum franchise, although a director has yet to be identified. While Blumhouse has managed two massive box office successes this year in Split and Get Out, it's unclear how they'll balance their usual sub-$10 million budgets with the production of an animated film, which frequently rises to more than double of what Blumhouse usually spends on features. [Deadline Hollywood]
With a $21 million dollar international weekend for Despicable Me 3, the Despicable Me franchise has officially become the highest-grossing animated franchise of all time, with $3.53 billion dollars earned over the three movies plus the Minions spinoff. The title was previously held by the Shrek franchise, which consists of four main films plus a Puss in Boots spinoff. [Deadline Hollywood]
Anime Business Journal
In the anime business, a huge deal happened on July 31 when Sony Pictures Television finalized a deal to purchase 95% of distributor Funimation Productions for $143 million. Funimation's current CEO Gen Fukunaga is expected to stay in a leadership role, which makes it unclear if this will result in much change for the company's current strategy in U.S. anime distribution. [Deadline Hollywood]
That move by Sony comes as Netflix announced a pickup of a dozen new exclusive anime series along with a Godzilla animated feature film. This deal signals Netflix's desire to enter the U.S. anime distribution game. Prior to this announcement, the majority of their anime content was non-exclusive, usually allowing their content to appear on other services. For the full list of anime synopses, refer to this Cartoon Brew article.
And finally, in this edition of Weird Animation of the Week, check out a recently discovered Nickelodeon promotion from the early 2000s that experimented with the classic SpongeBob SquarePants episode "Hooky".