Last Week in Animation: July 10th
By: Alex Bonilla
Welcome to Overly Animated's Last Week in Animation! This is a recurring series where we aggregate the news items most relevant to fans of the shows we cover regularly, as well as interesting tidbits on other animated television and film projects.
"Whispers" of New Adventure Time
Despite silence on Cartoon Network's front, the Adventure Time crew has confirmed rumors that a "bomb" of five episodes will air on the week of July 17th. We already have a lot of information on the episodes despite an extended drought on news concerning Adventure Time's post-"Elements" outlook.
For example, showrunner Adam Muto wrote on his ASKfm profile that, despite some confusion over Cartoon Network's seasonal designations, these episodes were written by the crew as the finale of Season 8. This helps to explain the huge amount of guest voice actors returning for this group of episodes, headlined by Ron Perlman (The Lich), Lauren Lapkus (Patience St. Pim) and Tom Scharpling (Jermaine). On a lighter note, "Ketchup", the Tuesday episode, will have sequences animated by Lindsay and Alex Small-Butera, the team behind the web series Baman Piderman and the Adventure Time episode "Beyond the Grotto".
In the scheduling department, unlike previous Adventure Time bombs, which aired two episodes on Thursday with none on Friday, this group will air one episode a day for the entire week, Monday to Friday. Also, Adventure Time will be placed in the unusual 7:45 PM time slot for this bomb. [Tumblr]
San Diego Comic-Con Ramp Up
News was scant in animation last week, perhaps because the majority of shows are preparing for their panels at San Diego Comic-Con on the weekend of July 20. The biggest convention in pop culture is usually the source of previews and news galore, so we can begin preparing for stuff in the following panels:
Thursday, July 20, 10:30 AM PT/1:30 PM ET: Voltron: Legendary Defender (This panel will debut the first episode of the third season. The third season will drop in its entirety on Netflix on August 4th.)
Friday, July 21, 10:00 AM PT/1:00 PM ET: OK K.O.! Let's Be Heroes
Friday, July 21, 11:00 AM PT/2:00 PM ET: Steven Universe (This panel promises "never-before-seen footage" and "exciting announcements". Rebecca Sugar will also be at a Sunday, July 23 panel at 10:00 AM PT/1:00 PM ET discussing Steven Universe: Art and Origins, the behind the scenes art book for the show that will officially release in the United States this week.)
Friday, July 21, 1:15 PM PT/4:15 PM ET: Rick and Morty
Friday, July 21, 2:15 PM PT/5:15 PM ET: Star Vs. The Forces of Evil (This panel, which is a joint venture with their fellow Disney XD show Milo Murphy's Law, promises "clips exclusive to Comic-Con".)
See here for the full San Diego Comic-Con schedule.
Meanwhile, In Japan
More experienced anime fans may remember the first and lone six-episode season of FLCL from back in 2001, especially if you caught it in the early days of Adult Swim on this side of the world. Well, we now have a trailer for the next two seasons, after a groundswell of cult popularity finally got Production I.G. to pull the trigger. The Pillows, the group behind the highly praised music in the first season of the anime, have been confirmed as returning for this revival. According to the trailer, the new episodes will premiere some time in 2018.
Japanese production studio DEEN has announced a partnership with Marvel Comics legend Stan Lee, who has written a story for a new comic-styled anime titled The Reflection. The plot is basically around what happens when a "disaster" event causes randomly selected individuals to receive superpowers, with some using them for good and others for evil (Book 3 of The Legend of Korra alert). The first season will consist of 12 episodes and will premiere in Japan on July 22, with a coordinated release schedule on CrunchyRoll. [ScienceFiction.com]
Other News and Notes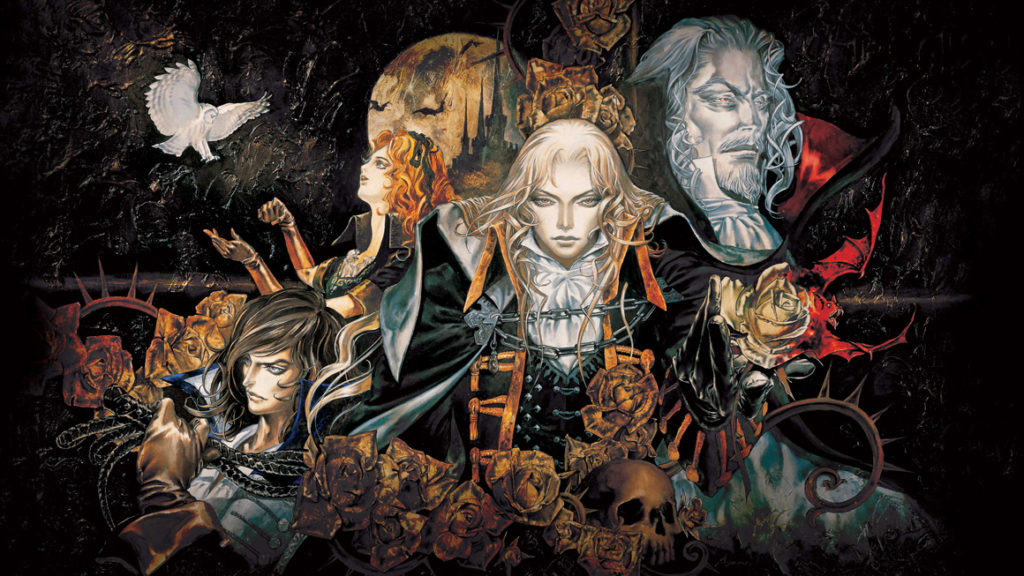 On the same day the Castlevania animated series debuted on Netflix, the online streaming network announced that an eight-episode second season has already been greenlit. The first season is only four episodes, which leaves some fans feeling it as closer to a pilot in the form of a movie than a full-on anime. Regardless, Castlevania has been garnering good reviews for its balance of gore, dark humor and story, and the second season announcement seems to be proof of Netflix's optimism in this project. [Deadline Hollywood]
Adi Shankar, the showrunner for Castlevania, has also announced that he will be creating an animated adaptation of the video game franchise Assassin's Creed. Ubisoft, the company behind the game, has already tried spinning off Assassin's Creed into a film starring Michael Fassbender that ended up flopping at the box office last winter, but with Shankar's rising reputation, there might be something here. There is no timeline for a release date this early into the process. [Inverse]
It was Rebecca Sugar's 30th birthday on Sunday, July 9th. The creator of Steven Universe got well wishes from Adventure Time showrunner Adam Muto and various personalities on the Steven Universe cast.
Electronic music pioneer Pierre Henry passed away at the age of 89 on Wednesday, July 5th. He is best known in the mainstream as the creator of "Psyche Rock", which heavily inspired the theme song to Futurama. [9News]
And finally, in this edition of Weird Animation of the Week, I am really starved so here's a badly shot video of a guy paying off a bet to eat grass if no news on BoJack Horseman season 4 came out last week. (No news has yet to come out, although showrunner Raphael Bob-Waksberg has acknowledged on Twitter the madness Netflix is driving his show's fans to.)