Last Week in Animation: June 26th
By: Alex Bonilla
Welcome to Overly Animated's Last Week in Animation! This is a recurring series where we aggregate the news items most relevant to fans of the shows we cover regularly, as well as interesting tidbits on other animated television and film projects.
Your Latest R&M S3 Non-Update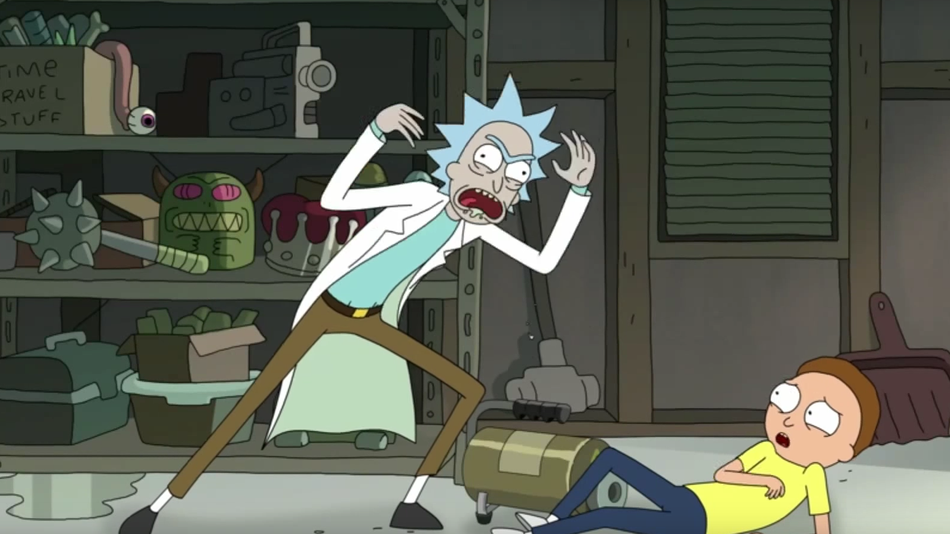 Due to recent swirling rumors about a Rick and Morty dustup behind the scenes causing a delay in Season 3 episodes, show co-creator Dan Harmon went to Twitter to straighten things out for the fandom. According to Harmon, the third season took longer than expected to develop because "it took long to write, because it was Season 3 of a show that we were scared to make worse than Season 2 or Season 1." He also went out of his way to deny rumors that he and fellow co-creator Justin Roiland were butting heads, calling that speculation "hilariously not true even in the slightest." We already knew based on the year and a half between the second season finale and the third season premiere that it took them a while to even get the first episode out, but in a way, it's comforting for Rick and Morty fans that Harmon and Roiland took their time to make sure the quality of the third season would be on par with the high bar the first two seasons set. The premiere date for the second episode of season 3 is still not officially announced. [Variety]
Spider-Man Defying Gravity
Sony's animated Spider-Man feature film project has added a lot of huge names to its roster, headlined (at least to the eyes of Overly Animated) by Alex Hirsch, Gravity Falls creator. Hirsch has been added as a "story contributor" to the project, which will focus on the Miles Morales version of the character, as opposed to the usual Peter Parker version that's made it to the big screen. In addition, Mahershala Ali, winner of the Best Supporting Actor Oscar for his work in Moonlight, has been added as a voice actor. Ali is reportedly voicing Morales' uncle. The film already has Phil Lord and Chris Miller (The Lego Movie, former directors of Star Wars' Han Solo project) credited as producers and Liev Schrieber as a villain voice actor. The feature, currently untitled, is tentatively scheduled for a premiere of December 2018. [The Wrap, The Tracking Board]
The Experimental Corner
Netflix is introducing a series of interactive animated shows, where the viewers will be able to make decisions for the character and see the story play out accordingly. Of the three pilot programs expected to use this strategy, the headliner and the only one currently available is Puss in Book: Trapped in an Epic Tale, features Puss in Boots from the Shrek franchise. According to Netflix, this model will give you two choices and 15 seconds to select. Right now, Netflix is using this strategy to keep younger children engaged with their content, but the possibilities of "Choose Your Own Adventure"-style television, animation or otherwise, are definitely enticing, although it remains to be seen if it's financially viable. [Variety]
SpongeBob SquarePants, already on the air for over 15 years, occasionally branches out into other animation styles, as will happen on October 2017, when SpongeBob will air a Halloween stop motion special. This isn't entirely untrodden territory for SpongeBob, as they aired a Christmas stop motion episode in 2012, but it's good when a long running show can shake things up every once in a while and give other studios a chance to get some work in. [Animation World Network]
Other News and Notes
Over the weekend, Mike Mozart, who says he was a consultant for former Pixar writer Joe Ranft, claimed that there was point in the early stages of the development of Toy Story where Andy's father was meant to be the toys' original owner, and that, in a similar manner to the later Pixar feature Up, the movie would've commenced with the father passing along his old toy chest to Andy before dying (of polio, according to Mozart). Andrew Stanton, who worked on the screenplay, called the story "fake news", but it is well known that Toy Story went through years of writing before coming upon the story visible in the finished product, so it's certainly possible that was an idea batted around in the writer's room at one point, even if it never made it onto a script. [A.V. Club]
Continuing on with the trend of rebooting 90s nostalgia, Nickelodeon has made official a Rocko's Modern Life movie and says that the entire main cast from the show's televised run will provide voices for the film. That cast includes voice legend Tom Kenny, who had one of his first recurring roles on the show before becoming famous as SpongeBob SquarePants. There is also a synopsis for the film, describing Rocko returning to 2017 Earth to discover the planet's addiction to technology. This movie is expected to go direct-to-TV some time in 2018. [A.V. Club]
David Oyelowo, Golden Globe nominee for his work in 2014's Selma, will be joining the voice cast of the second season of Disney Junior's The Lion Guard, which follows the children of Simba and Nala from The Lion King. In the show, Oyelowo will be voicing Scar, probably because Jeremy Irons was busy. Oyelowo does have voice acting experience, playing a recurring role on Star Wars: Rebels. [Animation Magazine]
And finally, in this edition of Weird Animation of the Week, here's an enlightening look at the process of animating one of Cartoon Network's more surreal series, The Amazing World of Gumball.