"Infinity Train" Introduces Us to a Somber World Full of Possibilities
By: Dylan Hysen
Infinity Train, the latest pilot to come out of Cartoon Network's comedy development pilot program, was released today OnDemand and is like no other animation on television. Creator Owen Dennis (a storyboarder on Regular Show) infuses a unique somber aesthetic into this pilot that certainly packs a punch in its short 8 minute airtime. Although less polished than fellow recent CN pilot Victor and Valentino, Infinity Train quickly drew me in with its engaging concept and interesting lead.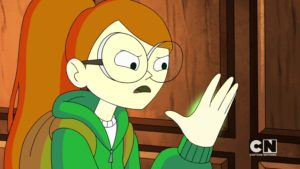 The pilot is about Tulip (voiced by Ashley Johnson), a young math-enthusiast girl who has been stuck on an infinite train full of mysteries for a week now. She has a mysterious number on her palm, a bipolar robot sidekick and is forced to go through train cars filled with what could be anything, solving puzzles to advance to the next car and hopefully get closer to returning home. Similar concepts have been seen recently in animation in Adventure Time's "Dungeon Train" and outside it in the movie Snowpiercer. Despite being done before, the concept still feels unique and is definitely different than most narratives on TV.
What stood out to me most about the pilot were Tulip and the mood. Tulip is a refreshing lead in the current world of animation. She's a girl, yet she's logical and fairly unemotional, a set of qualities usually reserved for the Dipper and Marco's of the world, while female leads are usually defaulted to energetic. I love how she references math throughout the episode (correlation does not equal causation!) and I want to see more of Infinity Train just to see more of Tulip. The mood perfectly accentuates her character, creating a gloomy feeling through the music, animation, and behaviors of Tulip. The pilot definitely feels more dystopian than fun adventure and I love that.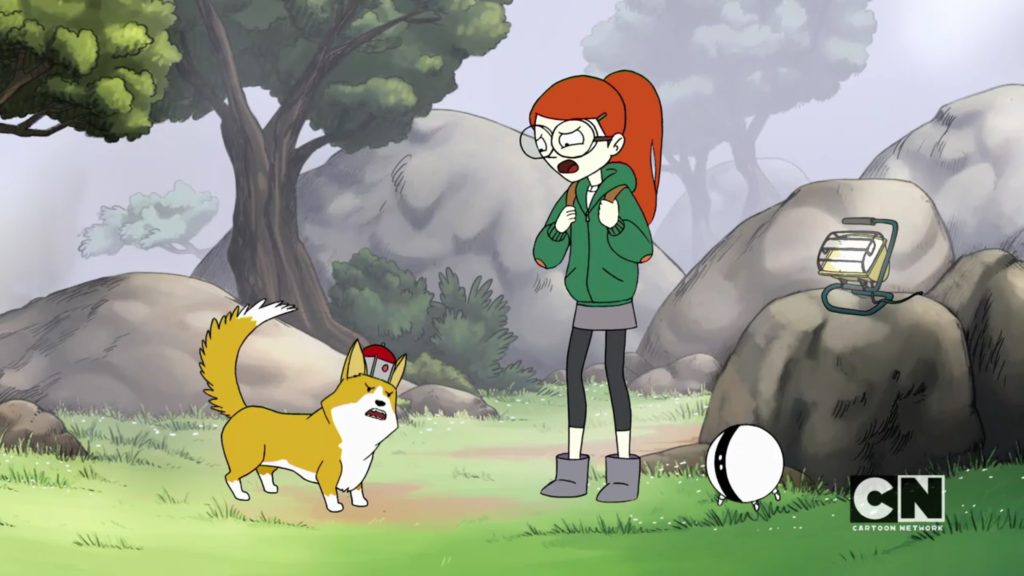 The few other characters we meet are also engaging. Tulip's robot sidekick is a really interesting concept, literally having two halves (voiced by Dennis and Jeremy Crutchley) that sometimes conjoin. One half is optimistic, the other depressing. Their dynamic with Tulip feels very much like the new Star War's Rey and BB-8, if BB-8 had a pessimist other half. The other major character is a personified Corgi-species King (voiced by Ernie Hudson) on the car where we spend most of the pilot. He's a lot of fun and the source of your typical dog-based humor. Infinity Train isn't overtly funny but has jokes scattered throughout that accentuate the mood well. The last character we meet is an end boss-looking robot who cryptically tells Tulip, "return to your seat". Is it the conductor? I want to know more.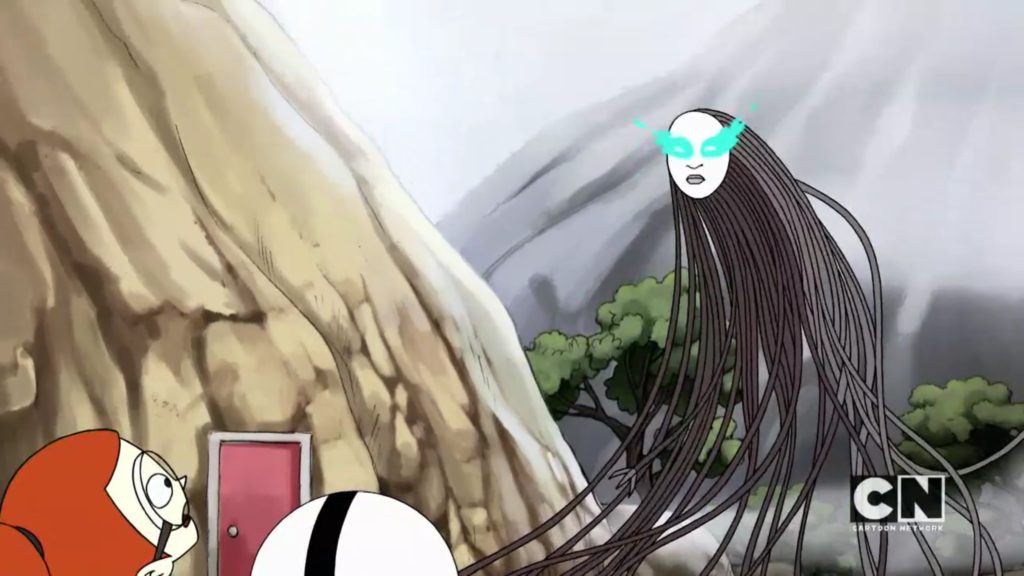 I hope we get to explore the answer to that question in a show that would have endless possibilities. What cars would we see in future episodes? Would the train ever end? I'd be excited to go on this journey with Tulip and I hope Cartoon Network agrees and greenlights this series along with Victor and Valentino, two very promising pilots.
Infinity Train should be up on Cartoon Network's Youtube on Wednesday. [Update: it's up!]