Did These Animated Series Put Up the Right Episode for Emmy Nomination?
By: Dylan Hysen
Emmy nominations come out tomorrow and for the world of animation that means very little, as the two animation categories (there's "Outstanding Animated Program" for half-hour shows like
Gravity Falls
and "Outstanding Short Form Animated Program" for 15 minute ones like
Steven Universe
) don't hold much clout compared to live-action ones. And in my opinion the shows that are nominated for and win in these categories have little correlation to the actual best animation of the year. Still, an Emmy is an Emmy and now is a good time to go over what the series we cover here at Overly Animated put up for nomination and whether these were good decisions. These are not nominees, rather episodes that the networks and series crew themselves
decided to put on the ballot for potential nomination
. (Note: the eligibility period for this year is June 1, 2015 to May 31, 2016, so the episodes that can be nominated must have come from that period.)
Outstanding Animated Program
Archer – "The Figgis Agency"

This wasn't a particularly strong season of Archer overall, but it was especially not a strong premiere, so I don't understand this choice. The following episode "The Handoff" with its brilliant extended answering machine gag or the action-packed "Bel Panto: Part II" would have been better choices. No episode of the season was good enough to be nominated, though.
VERDICT:
No
Gravity Falls – "Weirdmageddon 3: Take Back the Falls"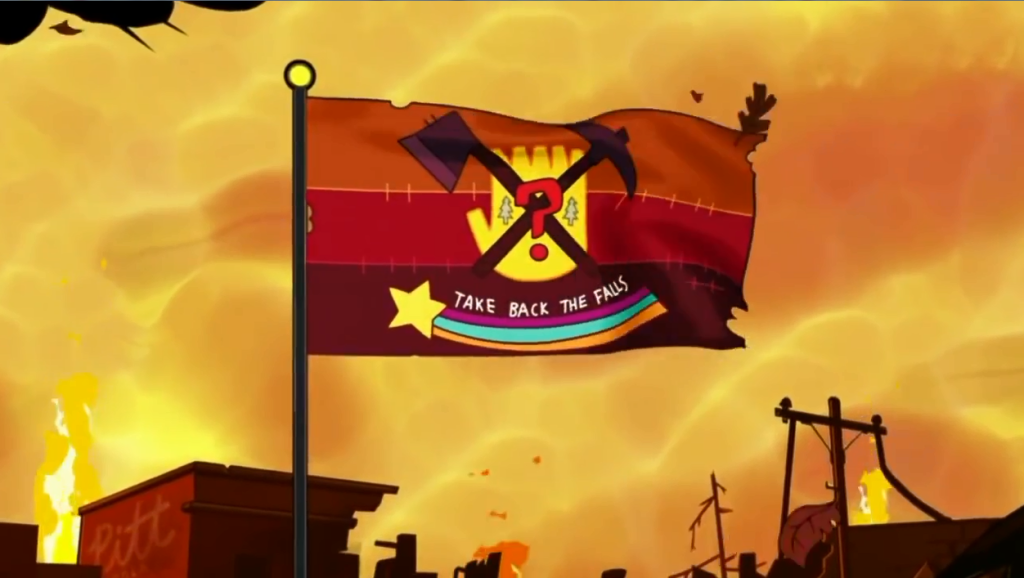 This year we said goodbye to Gravity Falls, one of the best animated series in recent memory, and "Weirdmageddon 3: Take Back the Falls", its final episode, was certainly excellent. It should go down as an all-time classic series finale, providing great emotional closure to the series and encompassing much of what made Gravity Falls great. There may have been slightly better episodes of the show that aired within the past year, but this finale certainly was the correct episode to nominate, hopefully drawing in votes for a "series as a whole" almost-certain nomination, and hopefully win in the category.
VERDICT:
Yes
Moonbeam City – "Quest for Aquatica"

RIP Moonbeam City, we hardly knew ye and you certainly won't be nominated in this category. The first season was good though and displayed a lot of potential, so I wish this show would have continued. "Quest for Aquatica" was hilarious and one of the show's stronger episodes, but its finale "The Wedding of Rad (Lie)" was better in every way and was great TV. This wasn't an egregious choice, but still wrong in my eyes.
VERDICT:
No
Rick and Morty – "Total Rickall"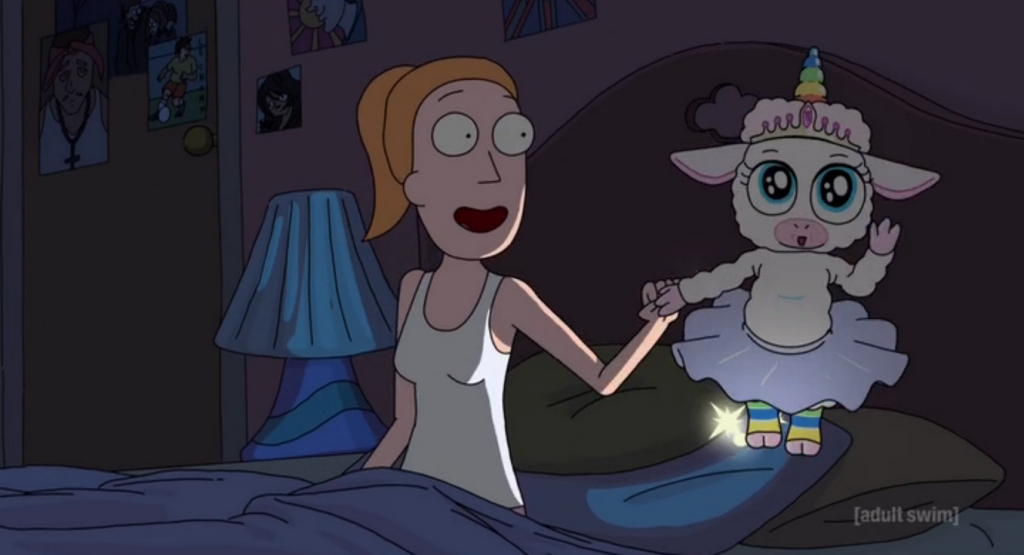 A++ choice. "Total Rickall" is one of my favorite episodes of TV ever, period. It's absolutely hilarious, brilliant, and so inspired. I can't believe they chose this over "The Ricks Must Be Crazy", which non-me people seemed to think was better, but I'm so happy they did.
VERDICT:
Yes
Outstanding Short Form Animated Program
Adventure Time – "Hall of Egress"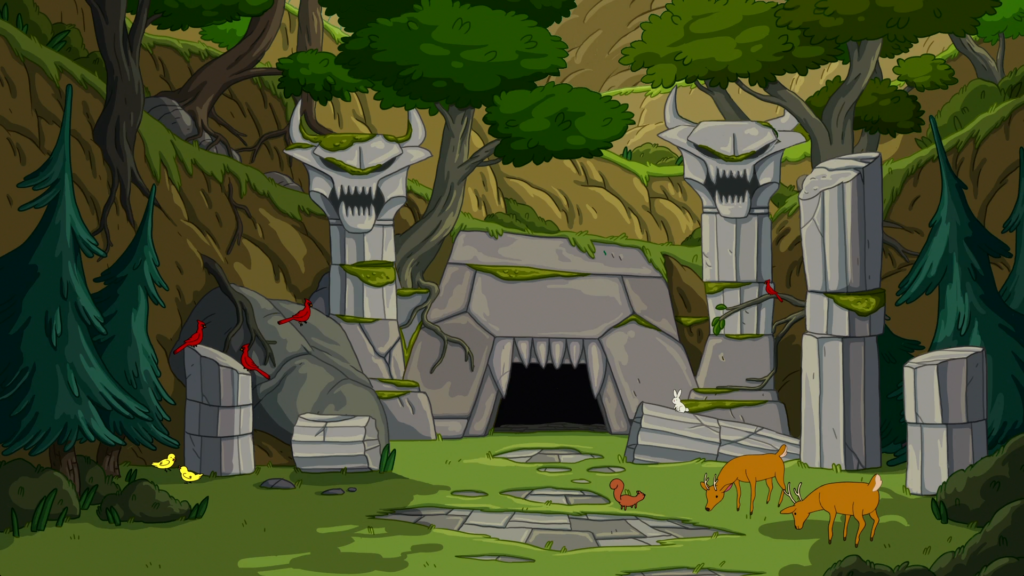 I abolustely love this choice. "Hall of Egress" is one of the most cerebral, interesting, and thematic episodes of TV I've seen this year and surely one of Adventure Time's best. Sure you could argue there were better AT episodes in the past year (the show has been having a very strong season), but none as distinctive and interesting as this one.
VERDICT:
Yes
The Powerpuff Girls – "Once Upon a Townsville"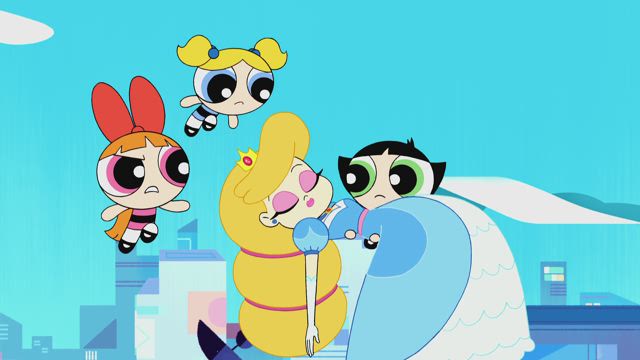 I would love it so much if this series got nominated after all the hate it's been getting from everyone who isn't us. That being said, this isn't the best choice. This episode is pretty good, and it's subversive, so it's unique in that way. There are at least 5 better choices though, as "Power Up Puff", "Anachro Romance", "Viral Spiral", "Bubbles of the Opera", and "Sister Sitter" are all legitimately very good episodes of TV. (Side note: great job by Cartoon Network for putting up this series
for best main title design
, as the new
PPG
opening credits are incredible.)
VERDICT:
No
Star vs. the Forces of Evil – "Blood Moon Ball"

"Blood Moon Ball" was the best episode of a strong first season of Star, and also the show's most distinctive episode, so this was a no-brainer. This episode deserves an Emmy nomination for Star and Marco's gorgeous dance, and for Star's great "I need a friend not a hero" speech at the end.
VERDICT:
Yes
Steven Universe – "The Answer"

The past year of Steven Universe contains some of the best episodes of TV overall of the year, so this is a tough choice with many potential candidates. I think "The Answer" is the correct one though, even if it's not the best episode possible. It's certainly very, very good, but what makes it a good choice for nomination is the self-contained and epic nature of it. "The Answer" is a gorgeous fairy tale, and even non-regular viewers of SU should be able to appreciate it.