What Makes a Good Series Finale?
By: Justin Cummings
Like it or not, at some point every series must end. It can happen one of two ways, with a sudden cancellation, or a proper series finale. In regards to the first, one could argue that each season finale should be treated as a series finale in case of cancellation, but that doesn't really help shows like Robotomy that were cancelled mid season. So the best way to analyze series finales is to look just at those episodes that were planned as the finale. The episodes that wrap up every loose end the creators intended on wrapping up. For this we're going to analyze three finales: Chowder, Codename: Kids Next Door, and Avatar: The Last Airbender.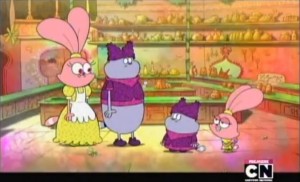 Chowder
I wanted to put Chowder first on the list because it is a purely episodic show. You can jump into any episode and understand everything that is happening just as much as anyone else. There's no real character development. The reason I chose Chowder over any other episodic show is Chowder was always very self aware. Chowder knew about its loyal viewing audience and reveled in knowing that fact. As such when it came time for a finale you knew the show would go out with a bang. To quote Mung Daal, "anything can happen in one of these half hour specials!" The episode, which features Chowder aging but choosing to be a kid forever, is chock full of cliches but does end with a surprisingly heart warming amount of growth for Chowder. Because it was the last episode they could make Chowder older and give him his own apprentice and not have to worry about the next episode. It was a love letter to the series, and was a fitting farewell to a zany, incoherent series.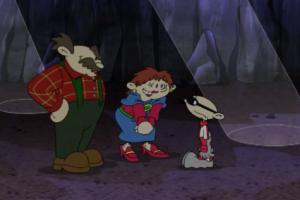 Codename: Kids Next Door
Codename: Kids Next Door is a bit harder of a finale to analyze. The show was always a hybrid of serial and episodic, meaning that some character growth and major plot developments happened, but only a few times per season. As such the finale could have been more episodic and just a big send home episode, or it could have plot heavy and intricate, relying on viewers having seen the majority of the series. Luckily for us they did the latter, crafting a massive hour long event that told of numbah 1 joining the galactic KND and was full to the brim with plot twist after plot twist. In addition the show had live-action interview segments with people playing elderly versions of Sector V, narrating the story. It was a unique, bold choice, and is the only one on our list to use a new medium the show hadn't touched before. Chowder stuck to what it always had been, while Codename: Kids Next Door made the daring choice to do something new, and it paid off in spades.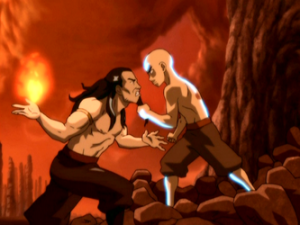 Avatar: The Last Airbender
Finally we turn to Avatar: The Last Airbender. All I can say is wow; a two hour, four part, epic conclusion that the serial story had been building towards for three seasons. This finale is on the exact opposite end of the spectrum as Chowder. Chowder could have followed any number of tropes for its finales, and although Codename: Kids Next Door was slightly more constricted by its plot, they still had a lot of wiggle room as to when and how the series ended. Avatar didn't have any of those luxuries. From very early on we knew the show would end with Aang fighting Ozai, and that he was getting closer and closer with every episode. You could actually feel the weight and tension building especially in the back half of season three. Avatar promised a lot, and it delivered on all of it.
So I've called all three of these finales great, but they are all massively different. That's what makes a great series finale; staying true to your show. The finale for each show was crafted just right for the style of show it was concluding. No matter what format a show takes, that should be the takeaway from this article: every great finale is only great for its show.