Last Week in Animation: July 31st
By: Alex Bonilla
Welcome to Overly Animated's Last Week in Animation! This is a recurring series where we aggregate the news items most relevant to fans of the shows we cover regularly, as well as interesting tidbits on other animated television and film projects.
Voice Acting Pillar Passes Away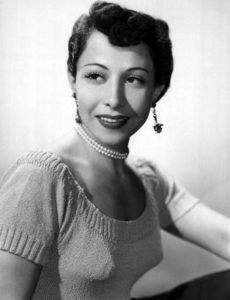 June Foray, considered one of the greatest voice actresses of all time, passed away on July 27 at the age of 99. She was most famous for giving a voice to Rocky the Flying Squirrel and Natasha Fatale in the 1960s series The Rocky and Bullwinkle Show, but she also provided the voice for Witch Hazel and Granny in Looney Tunes cartoons, as well as Cindy Lou Who in the classic animated adaptation of How the Grinch Stole Christmas. Foray was also a co-founder of the Annie Awards and an important figure in getting the Academy of Motion Picture Arts and Sciences to recognize animated features at the Oscars. [Variety]
The Latest Netflix Dark Comedy
Netflix announced the greenlight of a 20-episode first season for Disenchantment, the latest animated comedy project by legend Matt Groening, creator of The Simpsons and Futurama. The show has been described as an adult fantasy in a medieval setting primarily following a hard-drinking princess, who will be voiced by Abbi Jacobson (Broad City). Futurama staples John DiMaggio and Billy West are also slated to play recurring roles. The first ten episodes are expected to premiere as a first batch in 2018. [Variety, Hollywood Reporter]
Other News and Notes
The premiere of season 21 of the Comedy Central foundation show South Park will be delayed to September 13, after initially being scheduled for August 23. The running theory is that this has to do with creators Trey Parker and Matt Stone dedicating more time than expected to the video game, South Park: The Fractured But Whole, which is slated to come out on October 17. [Hollywood Reporter]
While South Park plans to move away from humor focused on U.S. President Donald Trump, Stephen Colbert will seek to fill the animation void with a 10-episode series ordered by Showtime. The program will probably use a similar style to the skits that are featured on his CBS late night show. There is no premiere date announced for the untitled project, but Colbert and Showtime are hoping to be able to tackle current events once they reach the air. [Deadline Hollywood]
Sony Animation Pictures' The Emoji Movie was battered by late reviews, resulting in a 6% score on the Rotten Tomatoes aggregator. Regardless, the film overcame the bad word of mouth to still finish at $25.7 million domestically, good enough for second place overall in the box office, just trailing Christopher Nolan's Dunkirk, currently in its second weekend. More impressively, The Emoji Movie beat out the Charlize Theron action vehicle Atomic Blonde for best box office performance for a premiere this weekend. The Emoji Movie is expected to now easily clear its $50 million production budget with help from overseas sales. [Hollywood Reporter]
The Simpsons Movie came out 10 years ago, and there are rumblings that a sequel is in "the very earliest stages" of development, according to David Silverman, who directed the first theatrical feature for the FOX staple created by the aforementioned Groening. Silverman declined to say if anything concrete, such as plot or characters, has actually been settled. [IndieWire]
And finally, in this edition of Weird Animation of the Week, here's a clip from the newest episode of Boomerang's Sonic Boom in which Knuckles the echidna espouses his take on vocal feminists.