The 5 Best Studio Ghibli Movies You Haven't Seen
By: Dylan Hysen
Well, hopefully you have seen these. But if not they should be at the top of your "to watch" list. None of these are Hayao Miyazaki directed, but each brings a similarly high level of quality. (No spoilers here for any of the films in this article!)
Only Yesterday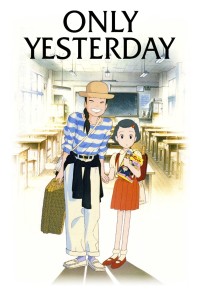 An absolute classic from secondary Studio Ghibli director Isao Takahata, Only Yesterday was released in 1991 and chronicles the life of a young woman in 80s Japan who decides on a new direction for her life while looking back on her 10 year old self from the 60s. The film is incredibly feminist, an amazing character study, and an animation marvel, featuring two different animation styles for the different time periods. Easily one of my top 10 favorite films, you should check out this film, and you soon can in English as it will be finally be receiving an English dub to be released in 2016. 
You can find Sam and my's podcast discussion on this film here: http://www.overlyanimated.com/2015/07/06/only-yesterday-retrospective-overly-animated-podcast-8/
Whisper of the Heart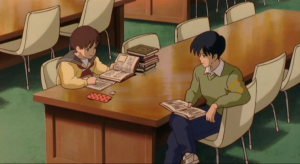 My personal favorite film of all time, Whisper of the Heart is a 1995 heavy slice of life entry from director Yoshifumi Kondō, featuring storyboards and a script from Miyazaki. The film is part romance, but is mostly a character study of 14 year old Shizuku, one of the best, most in-depth portrayals I've seen.
You can find more detailed thoughts on the film in my podcast on it: http://www.overlyanimated.com/2015/09/30/whisper-of-the-heart-overly-animated-podcast-52/
From Up on Poppy Hill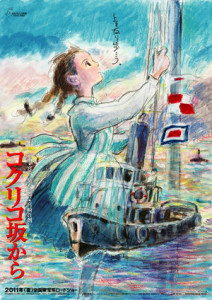 Another slice of life film and another personal favorite of mine (definite pattern there), Poppy Hill is from Hayao Miyazaki's son Gorō Miyazaki about the life of a 16 year old girl living in 60s Japan. The older Miyazaki writes the script of this film and is probably not his strongest effort and not the focal point of the film. To me that is the the film's aesthetic in how it portrays 1960s Japan, and from the incredible soundtrack to the beautiful animation, this film is gorgeous.
Check out Sam and my's podcast on it: http://www.overlyanimated.com/2015/07/31/from-up-on-poppy-hill-retrospective-overly-animated-podcast-25/
The Tale of Princess Kaguya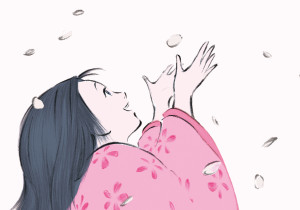 Isao Takahata's latest work, Kaguya is an epic. Based on an ancient Japanese fable, Kaguya reimages The Tale of the Bamboo Cutter with interesting twists, an incredible art style, and a very strong script. Kaguya feels like an incredible journey and amounts to one of Ghibli's strongest entries overall.
Check out Sam and my's podcast: http://www.overlyanimated.com/2015/07/19/the-tale-of-princess-kaguya-review/
When Marie Was There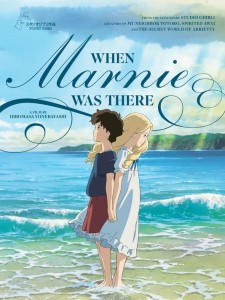 Apparently the last Studio Ghibli film, Marnie is a great final entry and will hopefully make an impact in this year Oscar's. Again featuring a young female lead, Marnie is about the bond between to girls in beautiful rural Japan. Much like many of the other films listed here, it features gorgeous animation, and great character portrayals that make up the core of the film.
Delaney, Sam, and I podcasted on this film here: http://www.overlyanimated.com/2015/06/28/when-marnie-was-there-overly-animated-podcast-3/