Bios
(These bios are outdated and will be updated soonish.)
Dylan Hysen: Host, Creator, Producer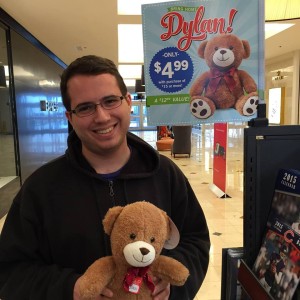 Hey guys, I'm Dylan, the main host and creator of this podcast. From 2007-2015 I hosted the "From the Spirit World" Podcast, discussing Avatar: The Last Airbender and The Legend of Korra. I'm a software developer and graduate of The College of William and Mary where I studied Computer Science.
I've always been passionate about animated programming, with my obsessions going from Code Lyoko to Avatar to Miyazaki movies, and then to animated fare of all kinds. My current favorites on TV are Steven Universe and Gravity Falls, and I'm always watching various anime and animated movies, especially Pixar ones. Other hobbies of mine include Magic: The Gathering and Poker.
---
Justin Cummings: Host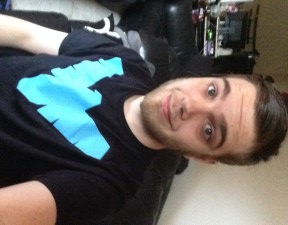 Hey howdy hey, I'm Justin, blogger and list compiler extraordinaire.  I'm a longtime animation fan who's finally turning his passion into a career.  When not writing here I cover WWE news, work on a couple novels, and my sporadically active fanfiction account.  I'm a freshman at Lynchburg college majoring in Communication with an emphasis on Electronic Media and a double minor in Business and Gender Studies.
My favorite shows include Steven Universe, Total Drama, Code Lyoko, Survivor, and Halt and Catch Fire.  I love diving deep and overanalyzing content of TV and my dream is to do an episode by episode retrospective of a cartoon at some point.
---
Delaney Stovall: Co-host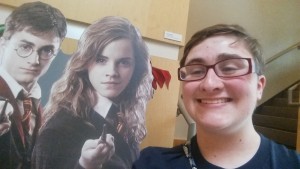 Heyo! I'm Delaney, a stray FTSW picked up a few years ago when I stumbled upon the podcast and related forums. They fed me and now here we are. Of course, I've always loved Avatar. I watched all of it as it aired with my family and did the same with Korra. Avatar wasn't really the beginning though. I've always loved animation and I grew up watching not only the cartoons and shows current of the time but also the classics my parents loved and other beloved animated shows. I've always preferred animation to other forms of entertainment and faithfully watch many such shows and films much to the exasperation of my family. I do my best to go and see the latest animated films. I'm a fan of essentially all animation but I have a particular love for Dreamworks. I currently watch Steven Universe, Gravity Falls, and Dreamworks Dragons. I'm a bit more of an animated movie buff than show-watcher. I often require guidance in finding new shows.
I'm currently a sophomore at Eastern Kentucky University, majoring in Forensic Science with a concentration in chemistry. I'm in the Honors College and manage the rugby team. And yes, I am the youngest here by a slight margin.
---
Sam Quattro: Co-host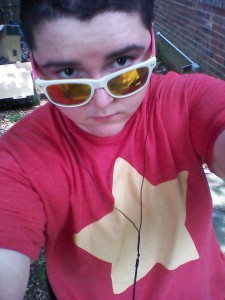 Hi. I'm Sam. I'm not really sure what to put here without sounding all cheesy, so let's stick with the facts. I'm from Philadelphia. I have a BFA from the University of the Arts in Interdisciplinary Fine Arts with a Concentration in Sculpture (mouthful). I work for a living. I eat. I sleep. I have an internet connection. I'm gay. I'm color commentary.
Animation wise the only current show I keep up with is Steven Universe. I have been known as a fan of Avatar: The Last Airbender/The Legend of Korra, Cowboy Bebop, Danny Phantom, Daria, Clone High, etc. etc. as well as a fan of moody, thought provoking animated films which is indicative of my current podcast/article writing role. Woooooooooooooooo. Have a good day.
---
Michelle Anderer: Co-host
Hey there! I'm Michelle, a recent Film Studies grad from Smith College who is trying to combine her love of movies and writing with an insufferable appetite for all things cartoon-related. I have an extensive knowledge of Hey Arnold and Spongebob Squarepants quotes and a tendency to obsess over beautiful fan art and animation. My favorite show currently airing is Steven Universe and I am so incredibly happy that it exists.
In my free time I run an animation music video channel on YouTube for cartoons such as Gravity Falls, Steven Universe, and Bee and Puppycat. I also work independently as an editor and artist, and cook fancy meals for myself when I have the time. Raised on old Nickelodeon and Cartoon Network shows, children's television is an important field that I have deep roots in. My dream is to one day make promotional content for a big animation studio.
---
Melanie Moyer: Co-host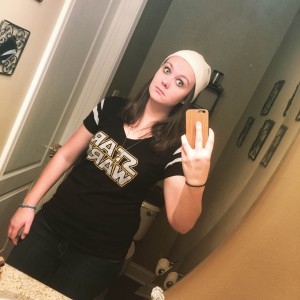 Hi friends, I'm Mel, a Philly native, and long-time advocate of that animated entertainment is some of the best out there. I'm all over all things Pixar and Disney and have spent years giving some two-cents on the Avatar: The Last Airbender/Legend of Korra podcast "From the Spirit World". I'm a graduate of the University of Pittsburgh in English Creative Writing (along with a few concentrated studies in Literature, Religious Studies, Theatre Arts, and Russian History). When I'm not doing all of that, I'm golfing, hunting down obscure playlists on 8tracks, pretending to work on my novel, and convincing myself that fanfiction is a legitimate form of literary work. Sometimes I try my hand at Magic: The Gathering but Dylan kicks my butt, I'm working on a collection of Hellboy comics and have near expert knowledge on the Tolkein universe. So, yeah.
---
Britney Falcon: Co-host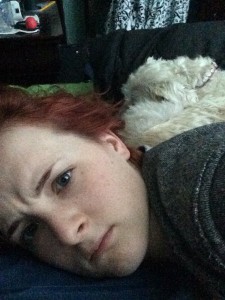 Hi, I'm Brit, genetics major turned waitress with a small dog that doesn't judge me on my life decisions. My great loves in life are animation, Starbucks, and medicine. Not necessarily in that order. My obsession with art began at age five when I made paper dolls with my grandmother. I once made art now I just stare at other people's art while saying 'I could do that'. (Spoiler alert no i can't) I am a Netflix and sims addict who will forever be crying over the end of young justice. Other interest include shouting curses at D&D while crying over Sansa's twisted storyline, dragon riding, pilates, sleeping,    Sense8, and doing musical dance numbers to Ed Sheeran songs in my bedroom.
---
Jeff Anderson: Co-host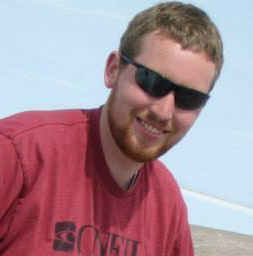 Hey, I'm Jeff. I'm doing a master's degree in computer science and I'm a major ATLA fan, and am also into a few anime, like Attack on Titan, From the New World, and Sword Art Online. I've been involved with the From the Spirit World podcast since 2008. Other hobbies include constructing potato cannons and, as you can see on my YouTube channel, igniting flaming mushroom clouds.
---
* Content on all of the above linked social media accounts do not necessarily represent the views of this podcast and may be explicit.
---
Credits
Intro and Outro Music: Jeff Anderson
OVA Logo & Banner: Sam Quattro
Logo revamp and iTunes feed logos: Fredrik from Sweden