Sam's Lovey-Dovey (Mostly) Nostalgic Valentine's Day Animation Episode Recommendations!
By: Sam Quattro
Love is in the air my friends. Valentine's Day is upon us!
Valentine's Day has always been my favorite holiday; the cards, the chocolates, and the kitschiness of it all are nice but taking the time to celebrate love in all of its forms is what warms my heart. And what better way to celebrate the love I have for animation than to sit down and watch some Valentine's Day episodes/specials? Cuddle up with your valentine and check out these personal favorites of mine.
"Be My Valentine, Charlie Brown"/"A Charlie Brown Valentine" (Peanuts)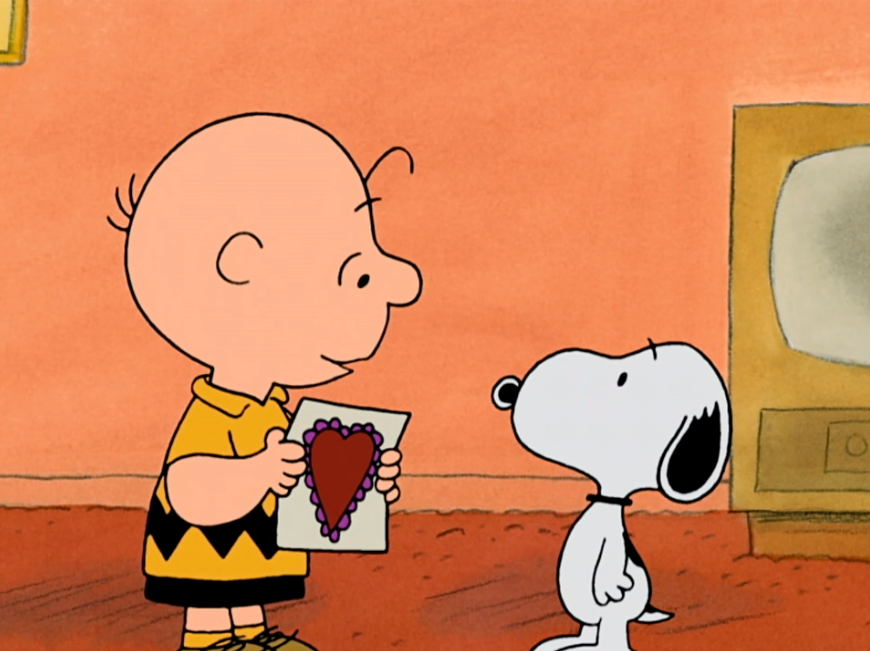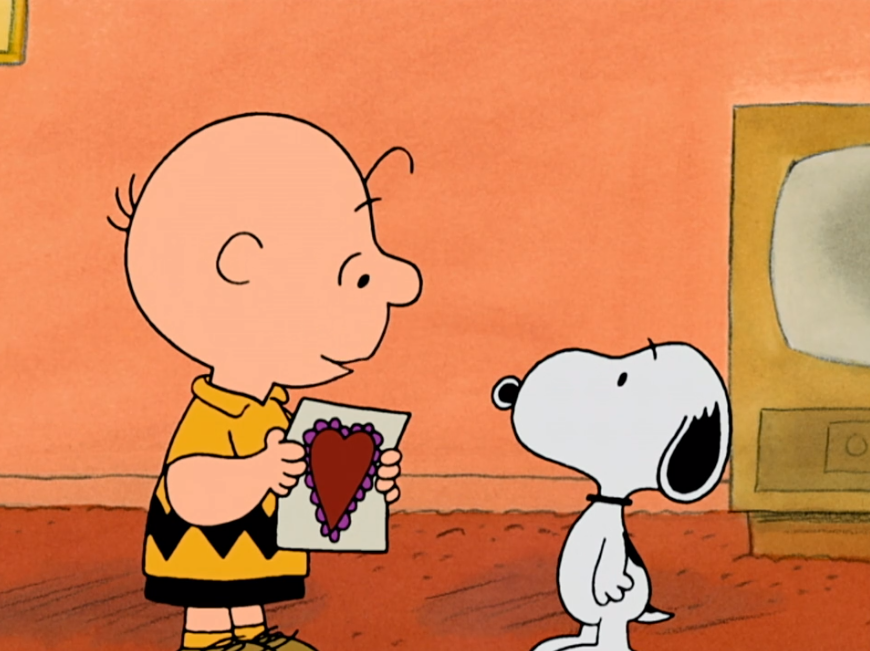 Every year my mom will call me to tell me when the Peanuts specials are on TV. It's always been a tradition for us to watch them every applicable holiday and the Valentine's specials are no different. It's kind of cheating to list both the 1975 and the 2002 half hour blocks in the same space, but they're usually aired together every year. While these ones don't quite have the icon status that the Halloween/Thanksgiving/Christmas Peanuts specials have, they're still incredibly charming and timeless looks at navigating love and the holiday. You gotta watch them at least once.
"Be My Valentine" (Rugrats)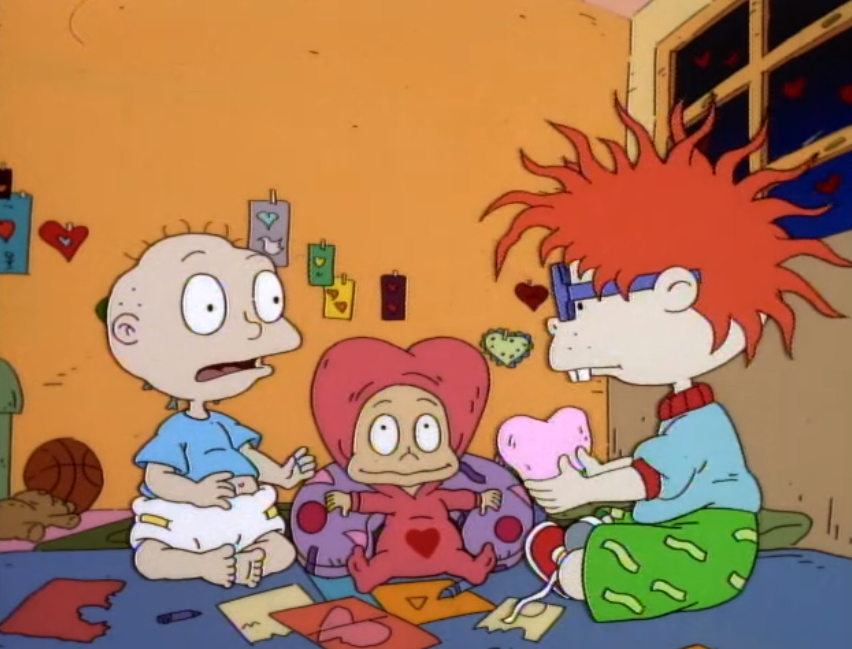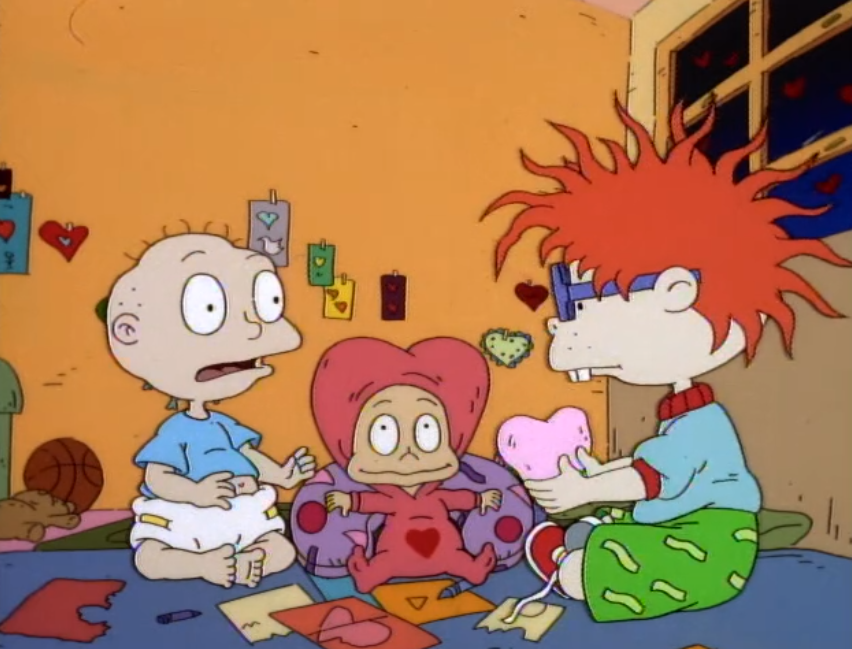 As an adult, I find Rugrats hard to watch. The baby talk can get really tedious, but the main trouble is that the babies are in constant danger and it's amazing how they haven't died due to parental neglect. But "Be My Valentine" is actually one of the less nerve-wracking episodes and it's one of my favorite Valentine's Day pieces of television in general. This one is just fabulous. A Valentine's Day costume party? The meaning of love through innocent eyes? It's super heartwarming.
"My Fuzzy Valentine" (Bob's Burgers)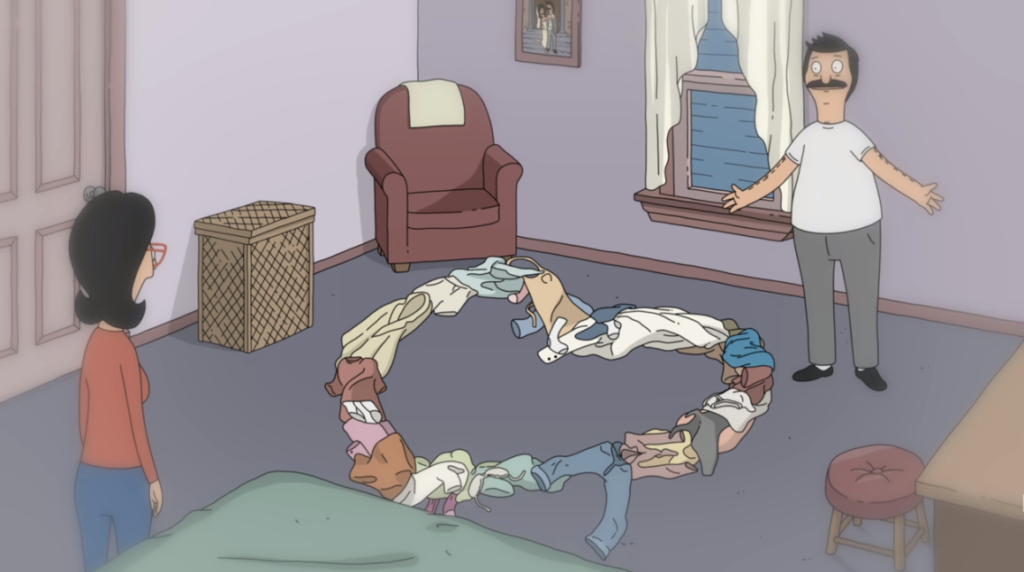 Bob's Burgers is a show with a lot of heart and its first Valentine's Day episode is a wonderful example of it. It's part scavenger hunt, part mischievous antics, part speed dating which equals up to the different ways people express their love however clumsy and awkward it may be. The other Valentine's special from Bob's Burgers I'd recommend is "V for Valentine-detta" for some great familial love feelings.
"Valentine's Day" (Spongebob Squarepants)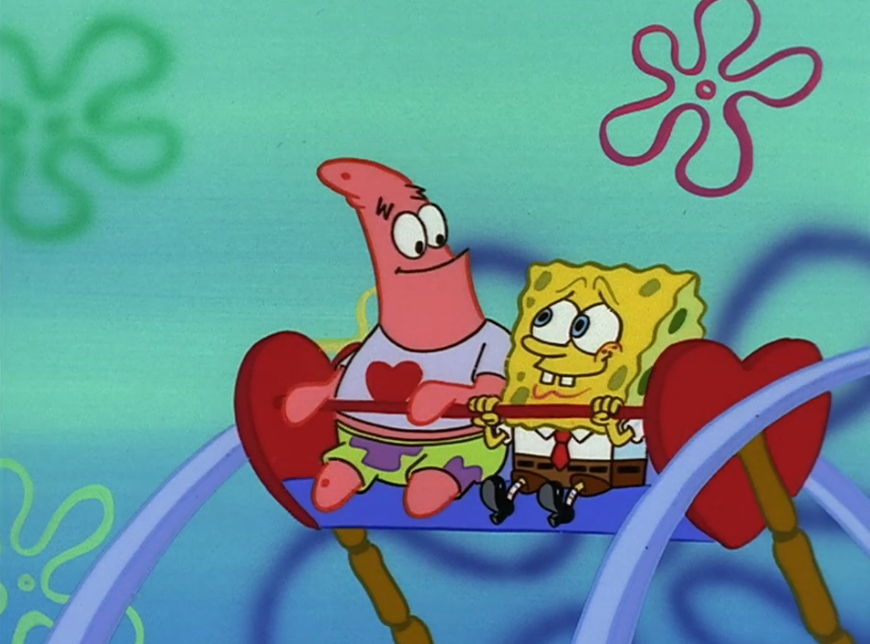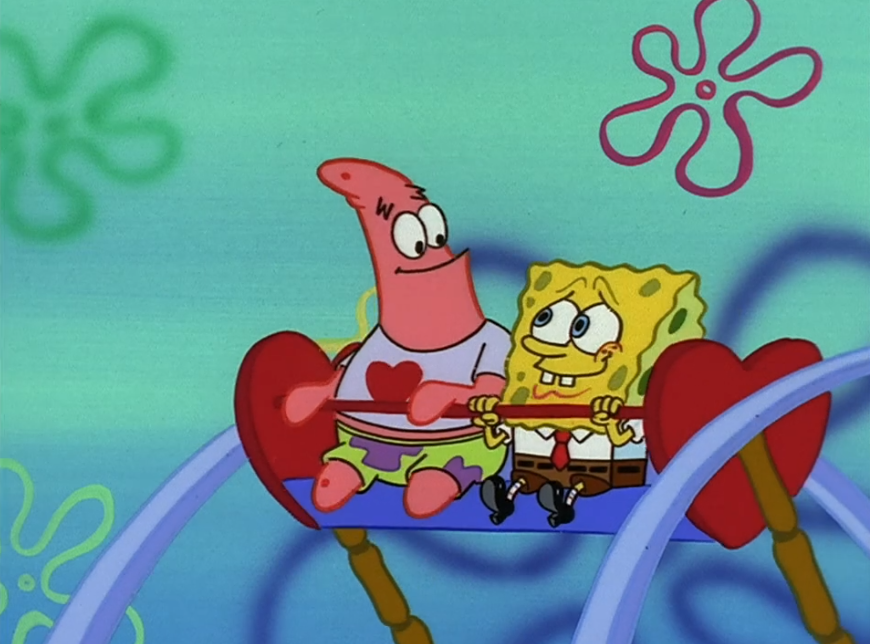 Perhaps one of the most memorable Valentine's Day episodes, Spongebob's "Valentine's Day" is an all out celebration of platonic love. It's zany and over the top in true Spongebob Squarepants fashion, lamenting that maybe some people go a bit overboard on their expectations. But it is a great example that love means more than romantic and that you can find happiness in your friendships.
"Arnold's Valentine" (Hey Arnold)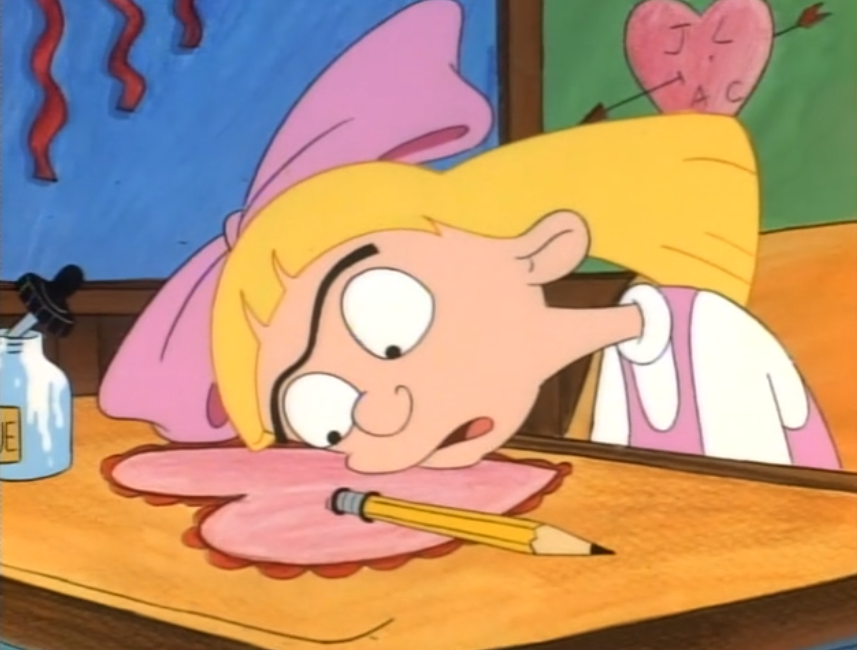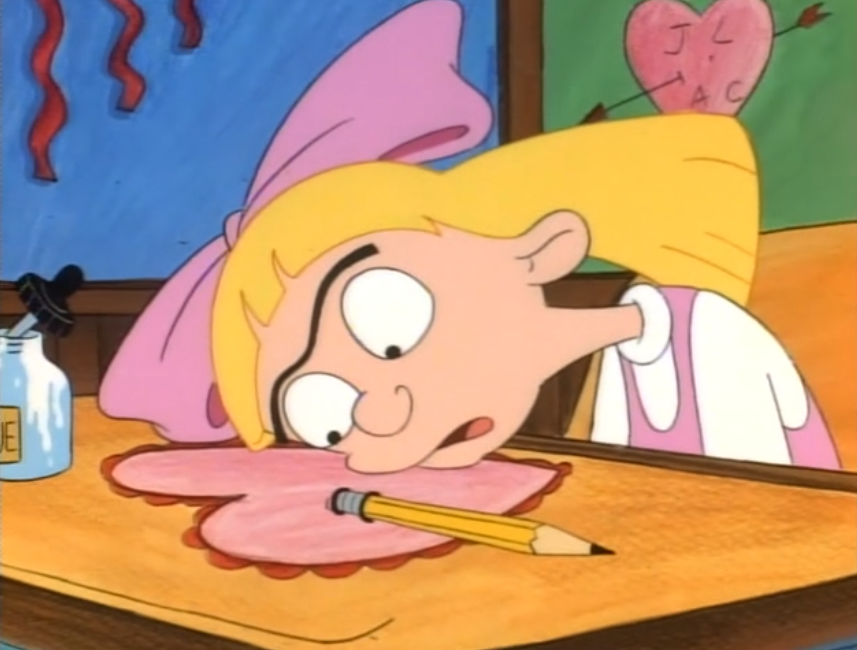 This is just a flat out classic. It does employ the age old "gah I have two dates on the same night and I have to go back and forth between them and be sneaky!" trope, but Hey Arnold comes at it with a sincerity that only it can bring. This episode is a touching look at young infatuation, love, and what it means to like someone vs. the idea of them. Jim Lang's score throughout the episode, particularly "Helga's True Love", is longingly beautiful enough to make you fall in love with the next person you meet. This is definitely the one to watch if you want a deeper perspective on romantic love.
---
And I'd be remiss if i didn't mention a few others that I enjoyed as a younger Sam but not enough to write about. Futurama's "Love and Rocket"/"Put Your Head on My Shoulders", Ed, Edd, n Eddy's "Ed, Edd n Eddy's Hanky Panky Hullabaloo" (what a name), The Adventures of Jimmy Neutron, Boy Genius' "Love Potion 976/J", Johnny Bravo's "It's Valentine's Day, Johnny Bravo", and The Fairly Odd Parents' "Love Struck!"
Let us know what your favorite Valentine's Day episodes/specials are! Have a lovely Valentine's Day everyone.
Love, Sam <3