We Find the Most Cursed Animation Character
It's probably the most important exercise we've ever attempted on the podcast, finding the most cursed animation character! We debate and grade the cursed-ness of these cursed heavyweights: Hooty (The Owl House), Scratch (The Ghost and Molly McGee), Swift Wind (She-Ra and the Princesses of Power), KVN (Final Space), Tikki (Miraculous Ladybug), Lemongrab (Adventure Time), Dave (Kipo and the Age of Wonderbeasts), Woodman (Hilda), Pig Baby (Infinity Train), Glossaryck (Star vs. the Forces of Evil), Kyubey (Madoka Magica), Scrappy Doo, Onion & Ronaldo (Steven Universe), Jerry (Rick and Morty).
Hosts this week: Dylan Hysen, Michelle Anderer, & Aly Martin.
See the final grades here (SPOILERS!) http://www.overlyanimated.com/wp-content/uploads/2021/10/CursedFinalGrades.png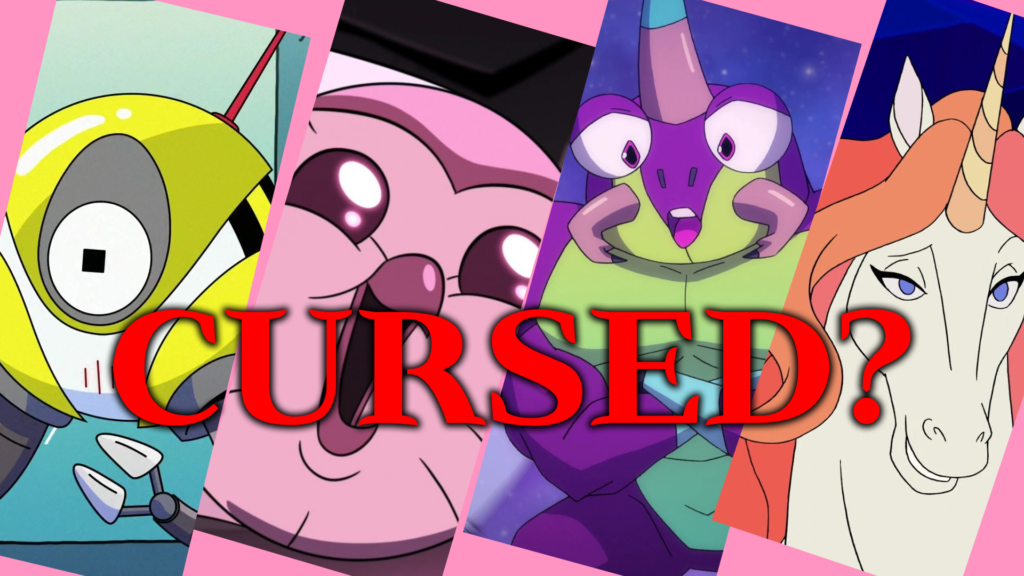 Podcast: Play in new window | Download
Subscribe: Google Podcasts | Spotify | Stitcher | TuneIn | RSS